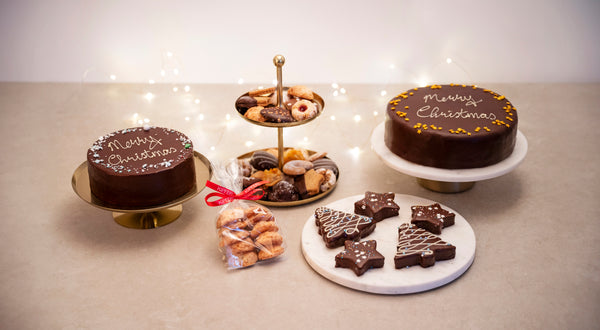 Unwrap the joy of Austrian Christmas🎄
Order now and book a delivery slot for the festive holidays
CHRISTMAS COLLECTION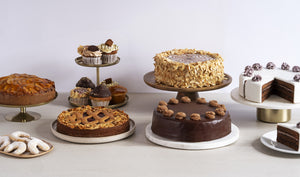 Delicious Austrian Cakes
From the famous Sachertorte and Apfelstrudel to our gluten-free Poppyseed Cake, we offer a selection of authentic, hand made Austrian Cakes that we deliver UK-wide.
SHOP CAKES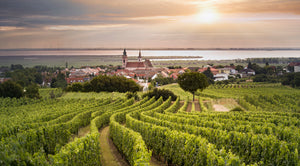 Fine Austrian Wines
Kipferl has the widest selection of Austrian Wines in the UK, and you can enjoy them in our restaurant in Islington or buy them online, delivered to any UK postcode.
SHOP WINES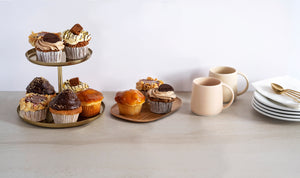 Gorgeous Austrian Cupcakes
Our gorgeous new Austrian Cupcakes are a perfect gift for friends and family (or a treat yourself moment!) - Available in boxes of 4 or 12, we now offer our best selling cakes in Cupcake gift boxes.
SHOP CUPCAKES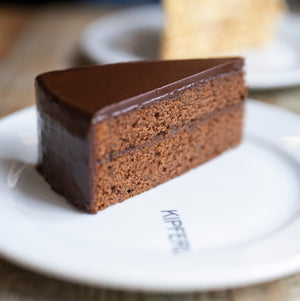 Sacher - The Queen of Chocolate Cakes.
Invented at the Hotel Sacher just behind the world-famous Vienna Opera House, this unique piece of Austrian patisserie has become famous far beyond the small alpine country.
A light and fluffy, not overly sweet body, divided by the typical layer of apricot jam and with a rich chocolate glazing make it one of the most popular cakes around the world.
Perfect for special occasions with a personalised message on top.
BUY NOW
Wow!  What absolutely DELICIOUS Sachertorte -remarkably moist, light, exceedingly delicious – everything so perfect. Thank you!"
Lynda B.
"I gave a piece of the Linzertorte to my 90-year-old neighbour, who we have been keeping an eye on, I had forgotten she had worked in Vienna years ago. It made her day."
Malik
"Thank you to you and your staff for giving us a bit of Austria."
Jenn
Just received at exactly promised time. Well packaged.
Peter
The best Austrian place in town. Their cakes easily compare to delicious treats you can get in Vienna. Love this place!
Anna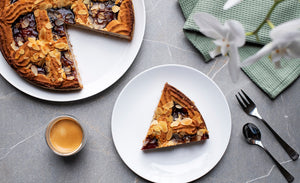 The Amazing Linzertorte
Originating in the City of Linz, this crunchy and spicy Austrian original is made with plenty of almonds and filled with red currant jelly, and spiced with cinnamon and cloves.
Linzertorte is said to be one of the oldest cakes in the world, and at Kipferl we use the traditional recipe with a few small twists that make it lovely & unique. Try the Kipferl Linzertorte now, it will make your day a little sweeter. Guten Appetit.
BUY NOW
Beautiful Austrian Cakes & Wine
Austrian Hospitality since 2003 - Delivered UK-wide
BUY CAKES & WINE