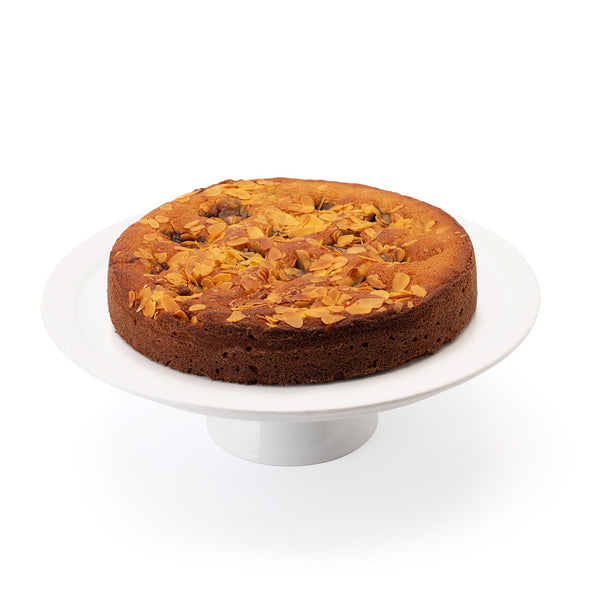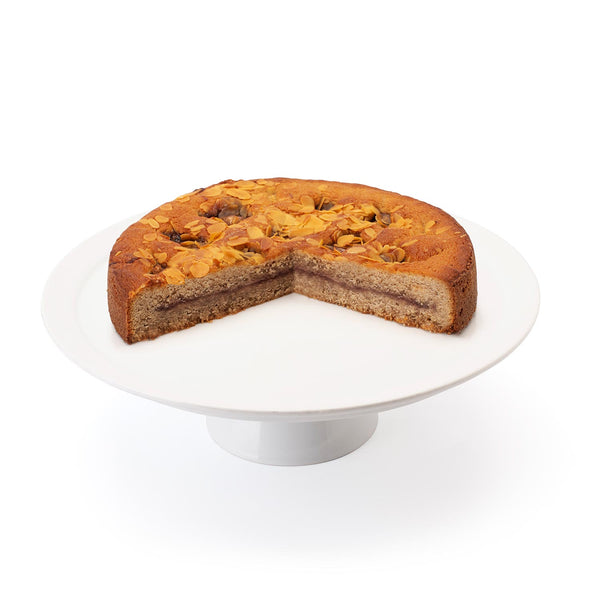 Linzer Torte - Austrian Cake
The Spicy Austrian Cake 
From Austria's 3rd largest city Linz, the "Linzer Torte" is a traditional almond cake with red currant jelly, spiced with cinnamon and cloves .

With the oldest recipe dating back to as early as 1653, it is crunchier and spicier than our other cakes.
The Linzer Torte is especially popular around Christmas, but can be enjoyed all year round. It's a delightful treat for any occasion and pairs wonderfully with your favorite coffee or tea.
Linzer Torte delivery
Order your Linzer Torte online today, and enjoy the essence of Austria from the comfort of your home. Our convenient delivery options ensure that this iconic dessert is delivered right to your doorstep.
Click for delivery information.
Allergens: gluten, dairy, eggs, nuts. For more information on allergens click here to see our allergens info page.
Ingredients: wheat flour, butter, ground almond, sugar, eggs, cinnamon, cloves, lemon juice, red currant jelly (sugar, red currants, water, pectin, acid citric acid, potassium sorbate) 
Our cakes are made fresh with no preservatives. For better tasting cakes, please keep refrigerated and consume within 5 days of receiving delivery.