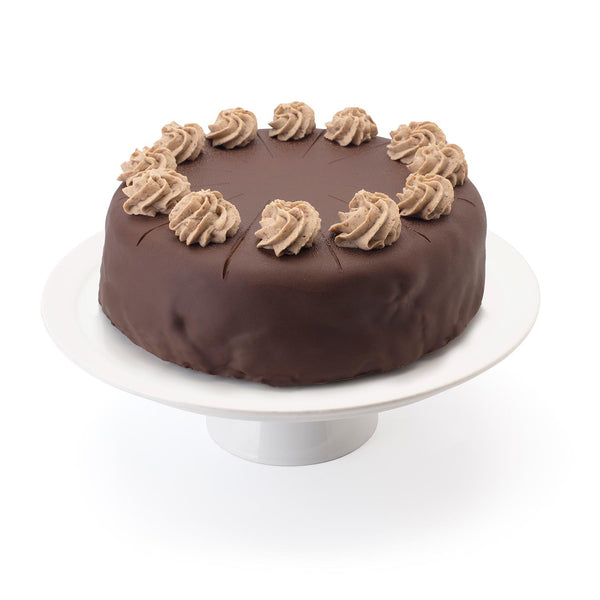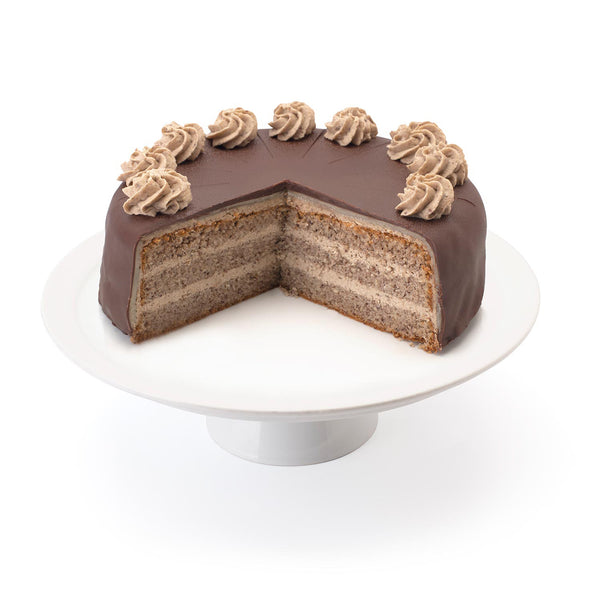 Maronitorte - Austrian Chestnut Cake
You will go (chest)nuts for this creamy, multi layer delight from Austria
Austrian chestnut cream cake with lots of nuts, marzipan, and a crunchy chocolate glazing. Three thick and succulent layers of pastry divided by butter and chestnut cream.
Small Size: 8 portions (18cm - 7")
Regular Size: 12 portions (24cm - 9,5")
Maronitorte is also available with a message & candles for celebrations. Please click here to go to Celebration Cakes.
Click for delivery information.
Allergens: gluten, dairy, eggs, nuts, soy. Contains rum. For more information on allergens click here to see our allergens info page.
Ingredients: Dark Chocolate, Butter, Icing Sugar, Vanilla Sugar, Eggs, Caster Sugar, Lemon Zest, Rum, Cinnamon, Breadcrumbs, Chestnut Puree, Marzipan, Ground Hazelnuts, Marzipan (Sugar, Almonds, Glucose Syrup, Water).
Our cakes are made fresh with no preservatives. For better tasting cakes, please keep refrigerated and consume within 5 days of receiving delivery.