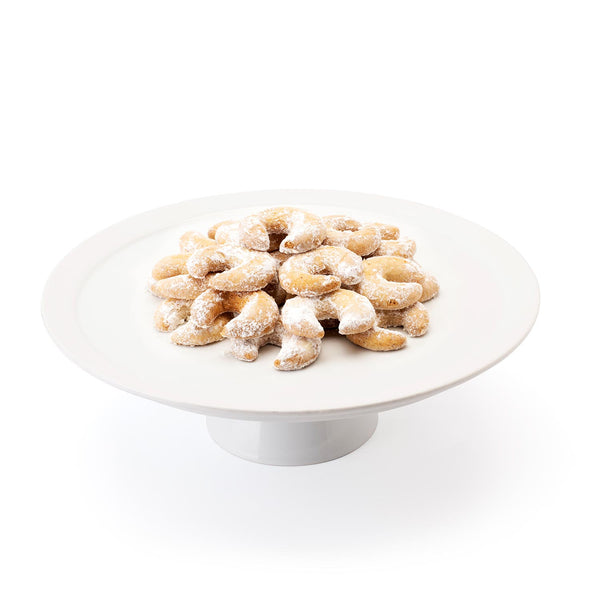 Vanille Kipferl - Austrian Shortbread
Austrian Kipferl - Made at Kipferl
The legend says that the half-moon shaped Kipferl were created by Austrian bakers in support of Austrian soldiers fighting the Turkish Empire outside the walls of Vienna in 1683.
We don't know if the story is true, but what is true that Kipferl (or Vanillekipferl as they are also called) are one of the most typical sweet delights from Austria.
The butter and almond crescent-shaped cookies are very popular around Christmas, but most traditional Viennese coffeehouses and patisseries will serve them all year round.
A little treat, perfect with tea and coffee, our Kipferl will bring real Austrian flavour to your house.
Click for delivery information.
Allergens: gluten, dairy, nuts. For more information on allergens click here to see our allergens info page.
Ingredients: Flour, ground hazelnut, ground almonds, caster sugar, butter, vanilla, icing sugar
Our cakes are made fresh with no preservatives. For better tasting cakes, please keep refrigerated and consume within 2 weeks of receiving delivery.