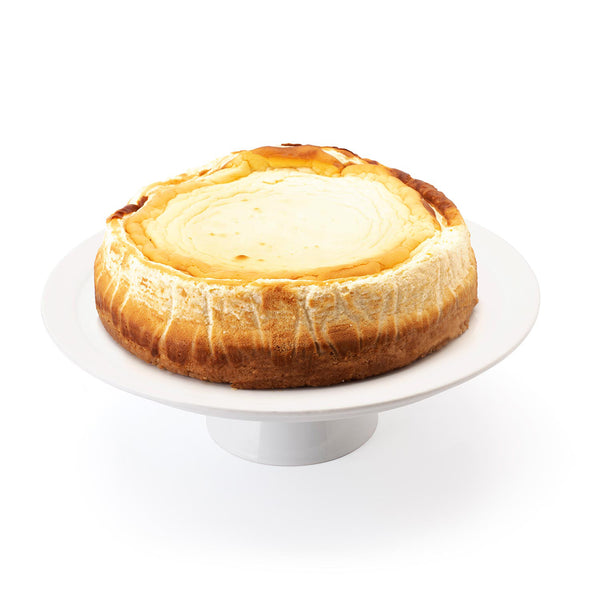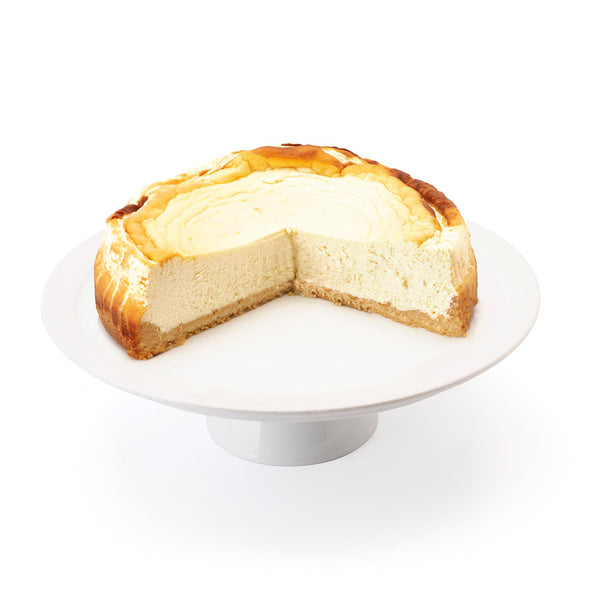 Topfentorte - Austrian Cheesecake
London's Best Cheesecake
Austria's wonderful alternative to US/UK style cheesecake: fluffier, lighter and less sweet than most of the cheesecakes you have had before. We first bake the base, add the cream cheese topping and the whole cake goes back into the oven for finishing off. Made with Topfen/Quark, the Austrian/German fresh cheese.
Creamy, zesty and with a hint of vanilla. 24cm (ca. 12 portions)
THIS PRODUCT IS ONLY DELIVERED TO LONDON POSTCODES INSIDE THE M25
Click for delivery information.
Allergens: gluten, dairy, eggs. For more information on allergens click here to see our allergens info page.
Ingredients: Flour, butter, icing sugar, eggs, vanilla, lemon zest, Quark, sour cream, whipping cream, caster sugar, lemon juice
Our cakes are made fresh with no preservatives. For better tasting cakes, please keep refrigerated and consume within 4 days of receiving delivery.