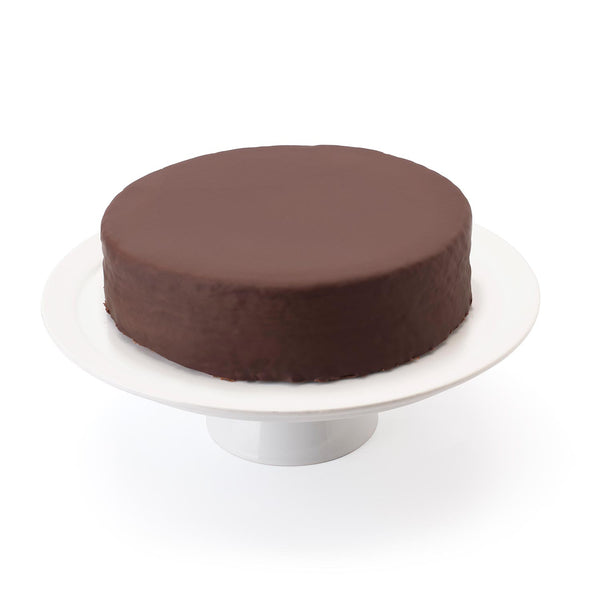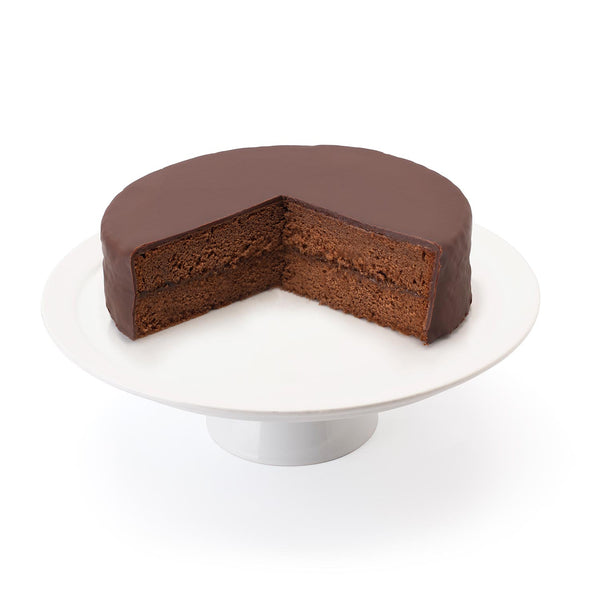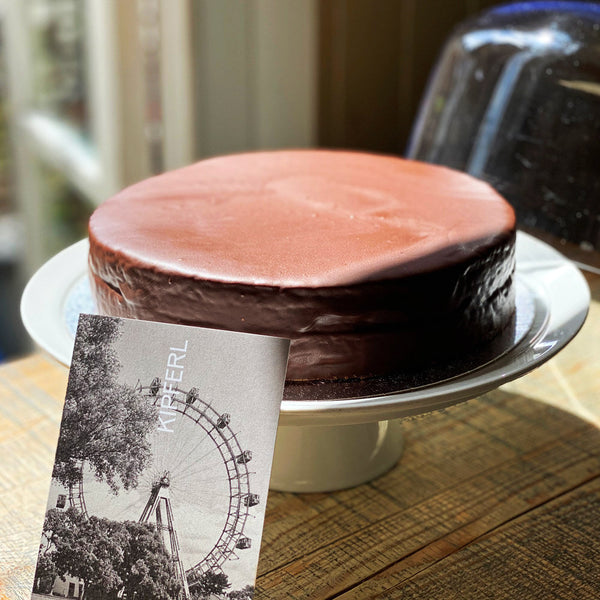 Sachertorte - The Queen of Austrian Cakes
Well known and beloved - in Austria and all around the world
The most famous Austrian chocolate cake with two layers of apricot jam and crunchy chocolate icing. A favourite in its hometown Vienna, but equally popular outside of Austria.
Created for Prince Metternich by the young Franz Sacher in 1832, the prince wanted "a special dessert for his guests", and the rest is history.
As the Guardian says: "Soft but firm, delicately chocolatey, luscious with apricot jam – a 'grown-up chocolate cake' that gets better with age"
'Many of our customers, both Austrians and visitors to Vienna, say that our version is at least as good as the original', but you should try it for yourself!
Sachertorte is also available with a message & candles for celebrations. Please click here for Celebration Cakes.
Click for delivery information.
Allergens: gluten, dairy, eggs, soy. For more information on allergens click here to see our allergens info page.
Ingredients: Dark Chocolate, Butter, Icing Sugar, Eggs, Caster Sugar, Flour, Baking Powder, apricot jam (apricots, fructose, glucose, pectin, citric acid, ascorbic acid)

Our cakes are made fresh with no preservatives. For better tasting cakes, please keep refrigerated and consume within 5 days of receiving delivery.