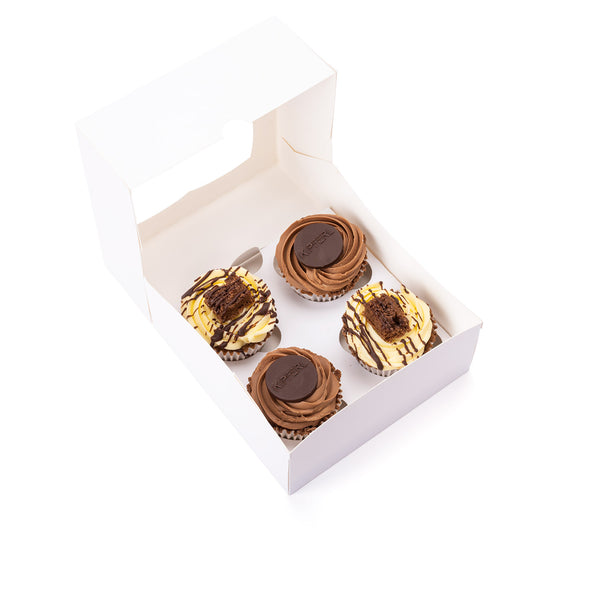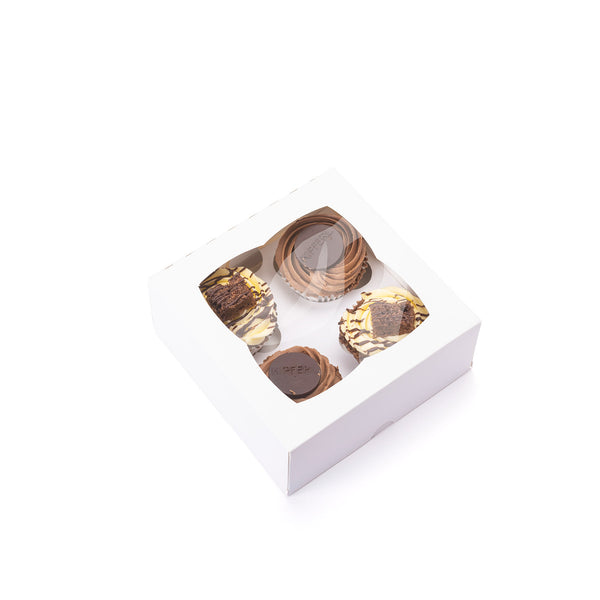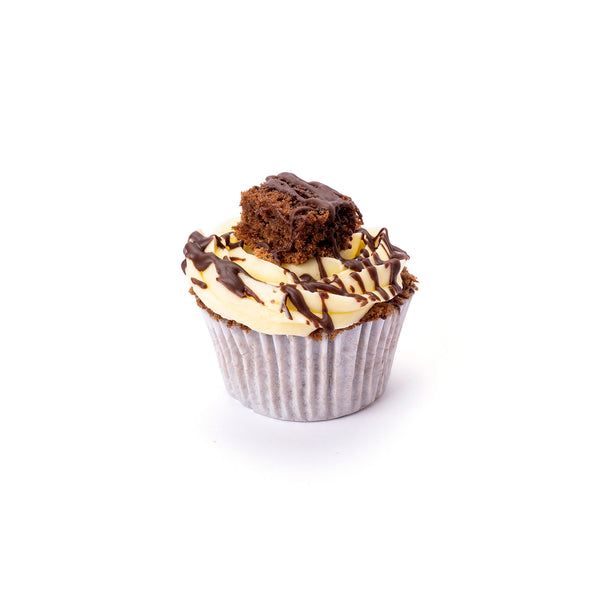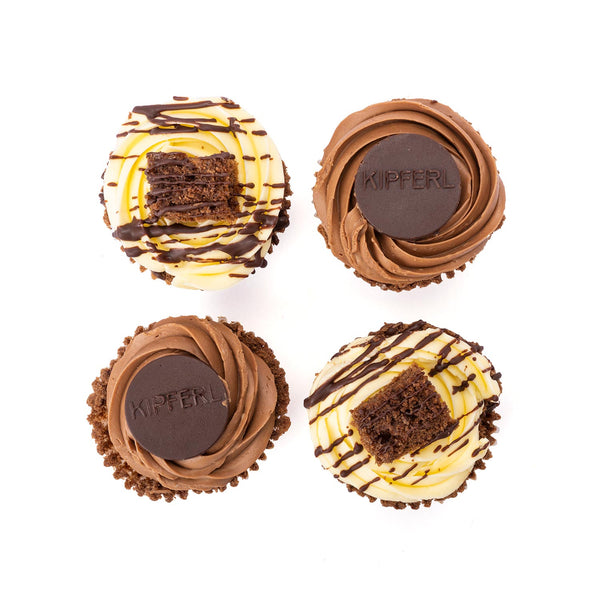 Sachertorte - Austrian Cupcakes
A cake that needs no introduction - Invented by Franz Sacher in 1832, famous in Austria and all over the world. 
With its typical layers of apricot jam, the light and fluffy dough, and lots of chocolate on top, we had to make the Sacher the hero of our range of cupcakes. 
The Sacher Cupcakes come in two different styles: with chocolate cream and white butter cream.
Click for delivery information.
Allergens: gluten, dairy, eggs, soy. For more information on allergens click here to see our allergens info page.
Ingredients: Dark Chocolate, Butter, Icing Sugar, Eggs, Caster Sugar, Flour, Baking Powder, apricot jam (apricots, fructose, glucose, pectin, citric acid, ascorbic acid)

Our cakes are made fresh with no preservatives. For better tasting cakes, please keep refrigerated and consume within 3 days of receiving delivery.