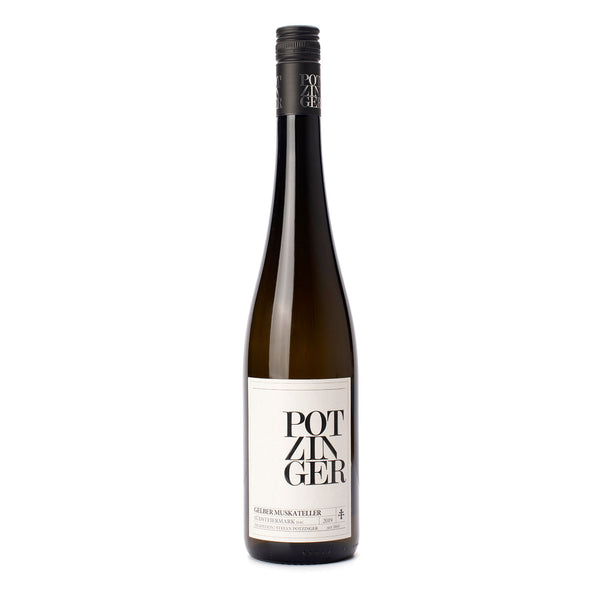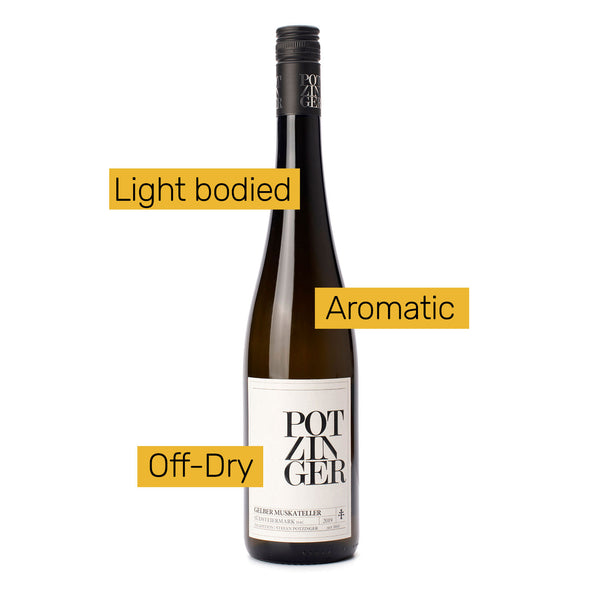 Gelber Muskateller, Potzinger, Austrian White Wine
Weingut Stefan Potzinger, Südsteiermark: light but heavily scented with a hint of apricot and mint, the aromatic Muskateller is celebrating a well-deserved comeback in Austria and beyond. Gelber Muskateller is the same as Muscat a petit grain, the smaller, more complex variety in the Muscat family. 3 stars in Vinaria Austrian Wine Guide 2021/22!
Great with salads or on its own the terrace in the summer.
Get a 10% to 15% discount on wines when you buy a box of 6 or 12.