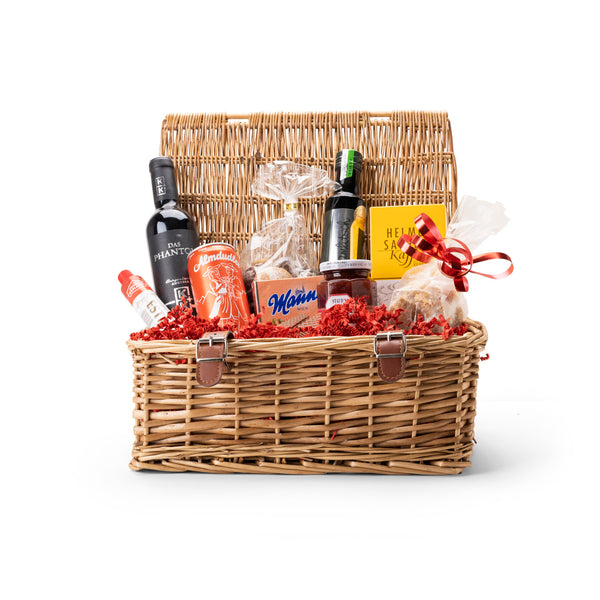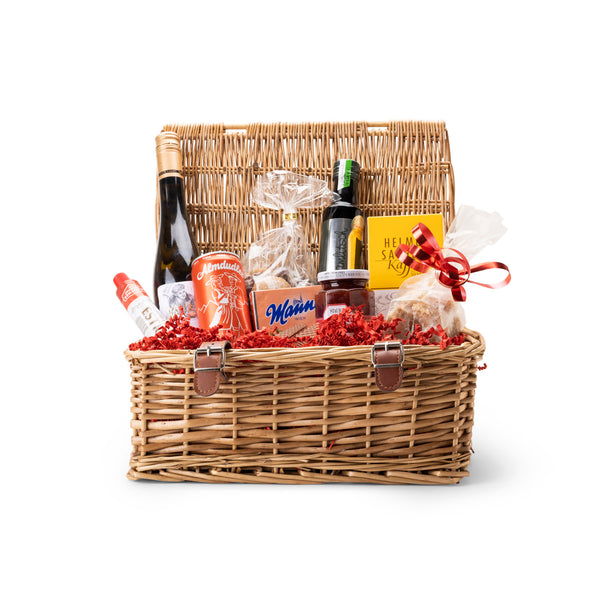 Luxury Austrian Gift Hampers - 14"
Personalised Hampers: if you want a specific amount of money or specific items to go into your hamper please email us at mail@kipferl.co.uk and we will put it together for you.
Please see below for hamper content. You can add a card to your hamper after adding it to your cart.
Hamper 1
Styrian Pumpkinseed Oil 0,25L | Austrian Coffee 250g | Vanille Kipferls 2x | Austrian Mustard | Staud's Austrian Jam | Almdudler | Manner Wafers | Das Phantom Austrian Red Wine 0.375L
Styrian Pumpkinseed Oil 0,25L | Austrian Coffee 250g | Vanille Kipferls 2x | Austrian Mustard | Staud's Austrian Jam | Almdudler | Manner Wafers | 
 Grüner Veltliner Reserve Ried Gaisberg 0.375L