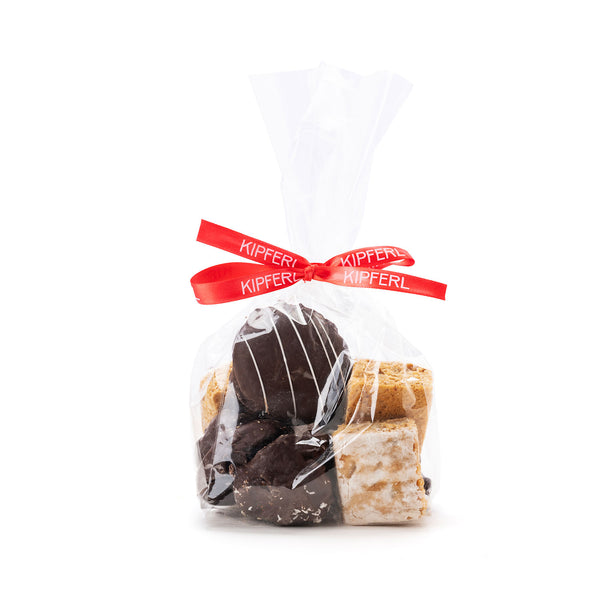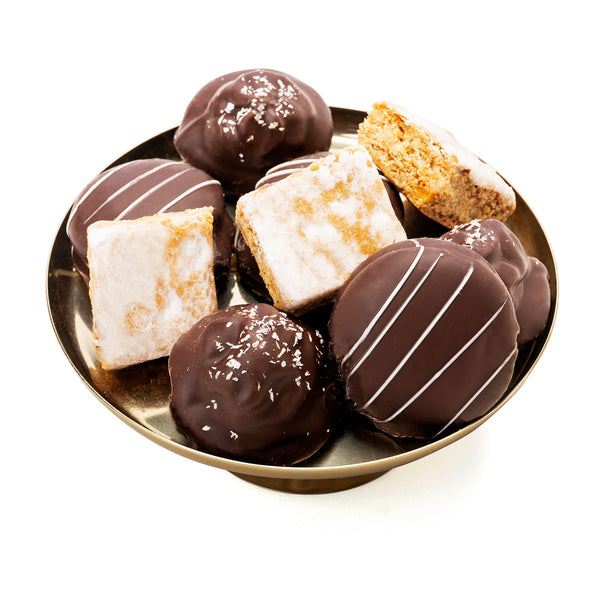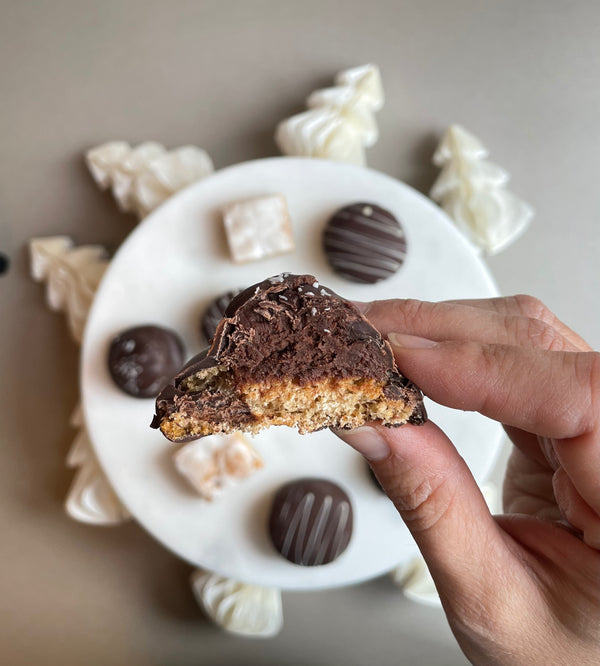 Kipferl home made Lebkuchen Mix - Gingerbread - ca. 275g
It would not be a real Austrian Christmas without the traditional gingerbread or Lebkuchen as we call it in German. And this year we have decided that instead of ordering it in from Austria we will make our own Lebkuchen here at Kipferl. 

Our talented pastry chefs have been working relentlessly and created a wonderful selection of hand made Lebkuchen for you, following traditional Austrian recipes, and using only the finest ingredients. You can taste the difference! 
A mix of Basler Lebkuchen, chocolate coated gingerbread and apricot kisses. 
The perfect companion for the festive season ! 
WE ONLY HAVE A VERY LIMITED NUMBER OF OUR HOME MADE KIPFERL LEBKUCHEN - ORDER NOW FOR CHRISTMAS BEFORE WE RUN OUT ! 
Allergens: gluten, eggs, nuts, 
Ingredients: allspice, anise, apricot jam (apricots, fructose, glucose, pectin, citric acid, ascorbic acid), baking powder, cinnamon, cloves, coconut, coriander, dark chocolate, double cream, eggs, ginger, hazelnuts, honey, lemon, mixed peel (lemon+orange), nutmeg, rum, salt, sugar, vanilla sugar, wheat flower, white chocolate (sugar, cocoa butter, whole milk powder, emulsifier: lecithins-soya, natural vanilla flavouring)