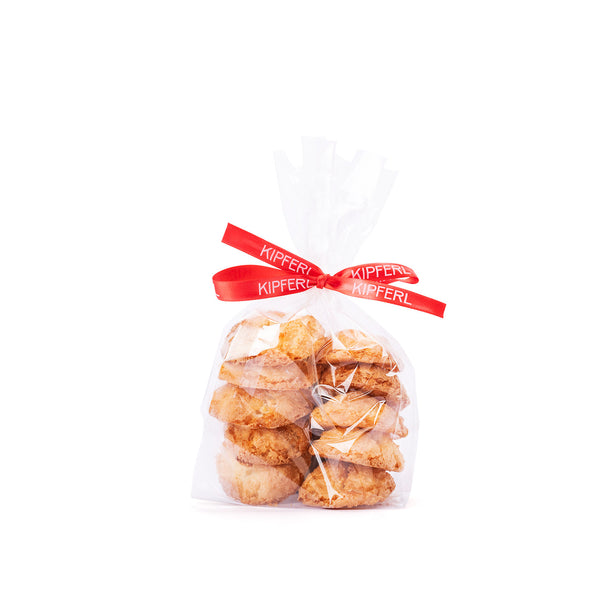 Kipferl Kokosbusserl - Coconut Kisses (GF)
When I grew up in the Austrian mountains these were my favourite Christmas Cookies, and this year they available to order at Kipferl. 
Although coconut is not a typical Austrian ingredient, Kokusbusserl are a staple in every Austrian family's "Weihnachtskekserl", and these sweet treats are a lovely and light companion for the run up to Christmas. 
Bag of 10
10 Kokosbusserl - Coconut
Allergens: contains nuts. Click for allergen info.
Ingredients:  coconut, eggs, sugar