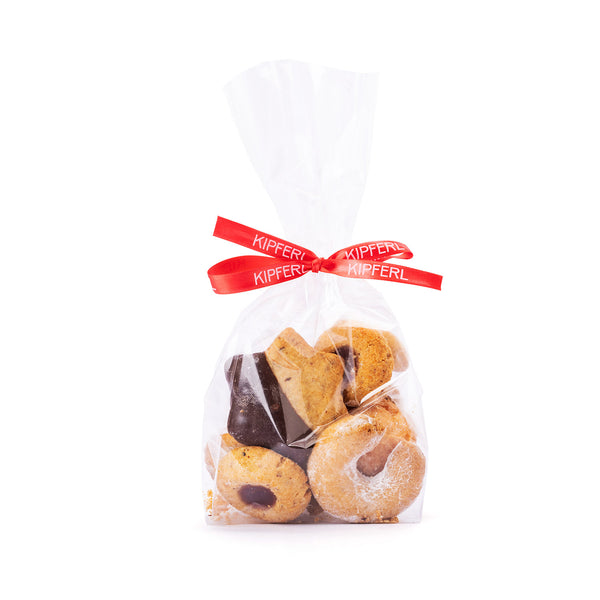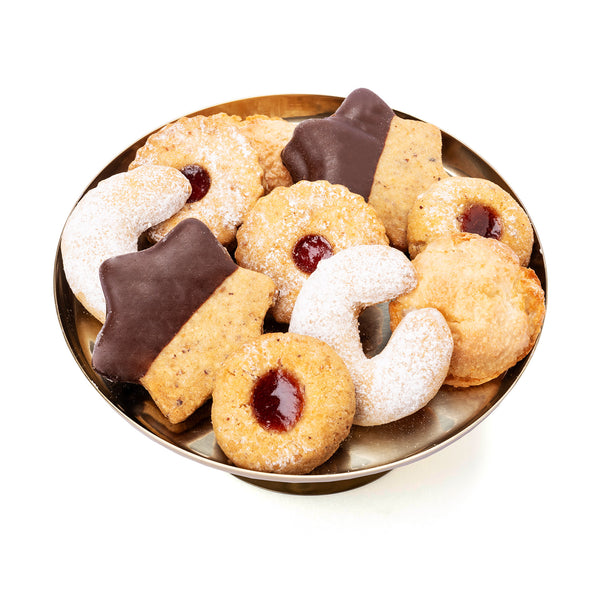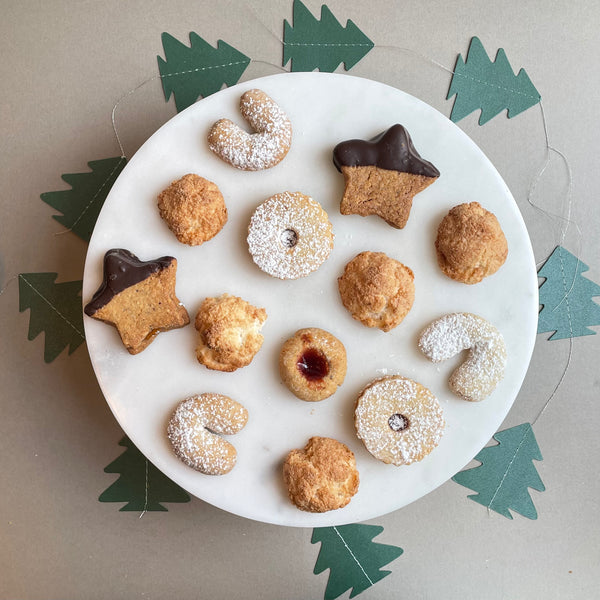 🍪 Austrian Christmas Cookies - Weihnachstkekserl 🎄
It wouldn't be Christmas without Kipferl's homemade Christmas Cookies.🎄🍪 
Finally our favourite time of year has arrived, there is always something special and unique about the Christmas Season.

With our hand made Austrian Christmas Cookies we offer the perfect sweet gift for your loved ones (but you can obviously treat yourself too). 

The Kipferl homemade Christmas Cookies have earned a special place in our range andwe are so happy to make them every year when Christmas arrives! We hope that everyone who lays eyes on these cookies will be as happy as we were while baking them. Bring some Austrian Christmas Spirit into your home with our traditional Kipferl Christmas Cookies.
And this year we have also added some new flavours to the mix ! 
Don't wait until it's too late. Order your Kipferl Christmas Cookies delivery today and sparkle your Christmas time with the best cookies in the UK.
Bag of 10
2 Vanillekipferl - Almond
2 Linzer Augen - Almond
2 Husaren - Hazelnut
2 Ischler - Hazelnut
2 Kokosbusserl - Coconut
Allergens: contains nuts, eggs, gluten, milk. Click for allergen info.
Ingredients: butter, sugar, egg, salt, wheat flour, almonds, hazelnut, vanilla sugar, redcurrant jam (sugar, red currants, water, pectin, acid citric acid, potassium sorbate), apricot Jam (apricots, fructose, glucose, pectin, citric acid, ascorbic acid), dark chocolate, coconut.