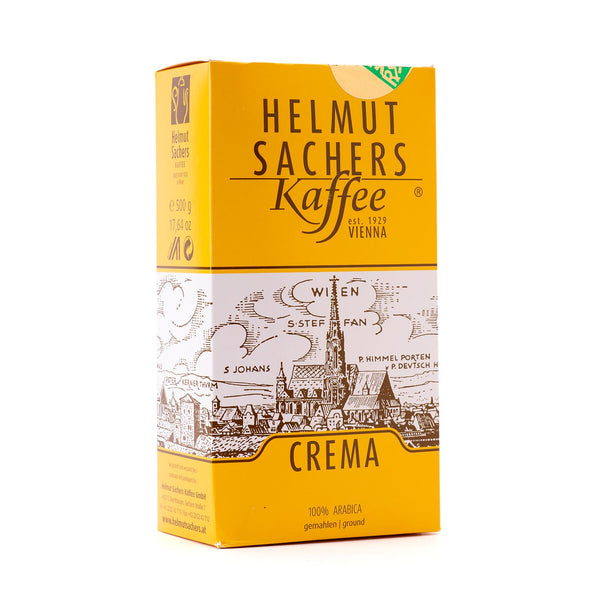 Helmut Sacher's Kaffee - Crema
A variety of premium highland Arabica ground beans composed in the finest Viennese style, made in small batches by Helmut Sacher's Kaffee near Baden on the outskirts of Vienna. 
intense, round flavours, medium roast. Ideal for filter coffee or French press. We use this blend in our coffeehouse at Kipferl!