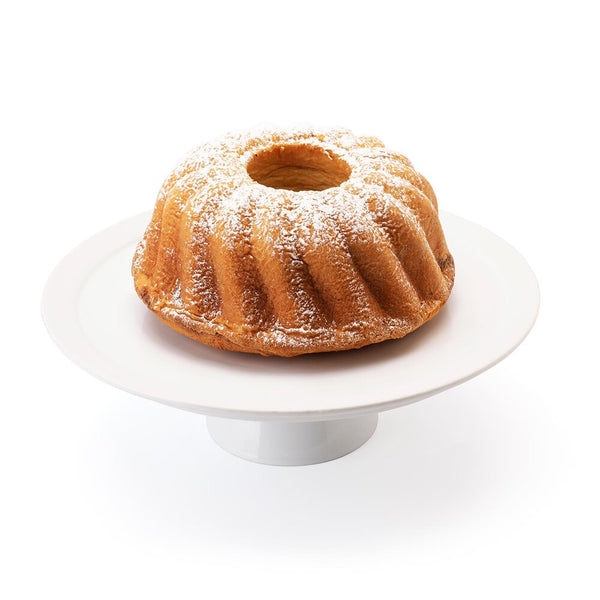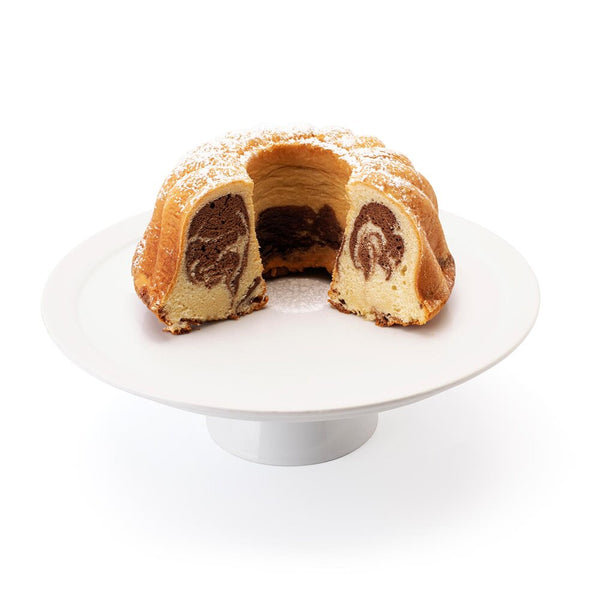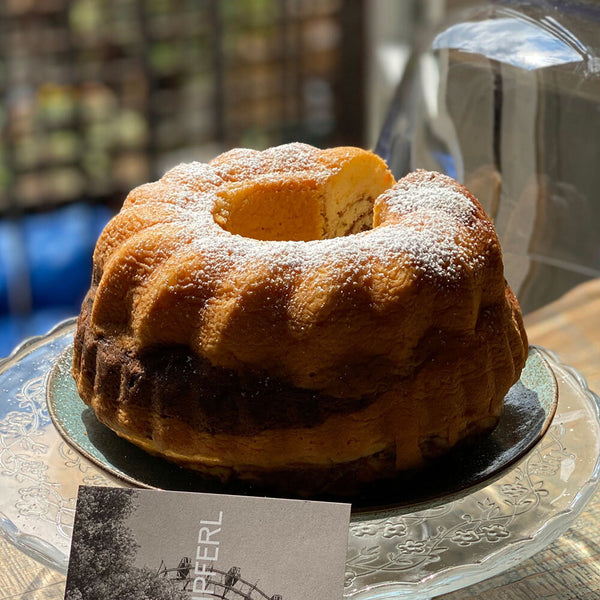 Guglhupf - Austrian Marble Cake
Traditional bundt cake, very popular in Austrian, Bavaria and Switzerland.
Baked in the traditional round mould, our Guglhupf is baked from a traditional recipe with lots of butter. Guglhupf goes fabulously with coffee or afternoon tea. Ca. 12 portions
Click for delivery information.
Allergens: gluten, dairy, eggs, soy. For more information on allergens click here to see our allergens info page.
Ingredients: Flour, butter, eggs, oil, icing sugar, lemon zest, vanilla sugar, milk, baking powder, dark chocolate
Our cakes are made fresh with no preservatives. For better tasting cakes, please keep refrigerated and consume within 5 days of receiving delivery.