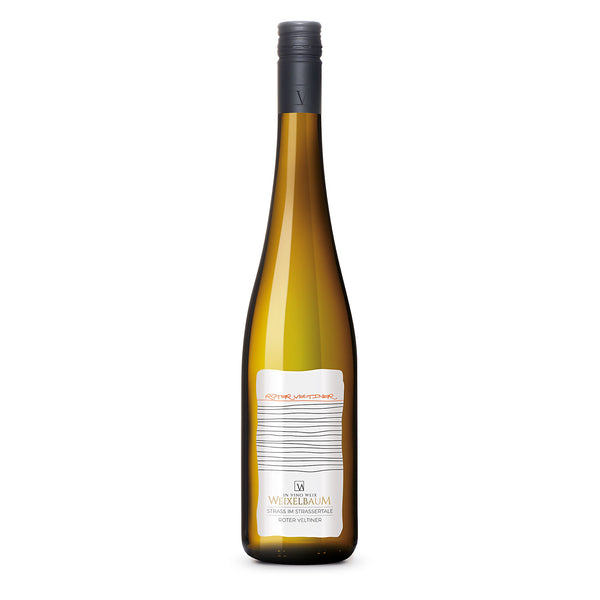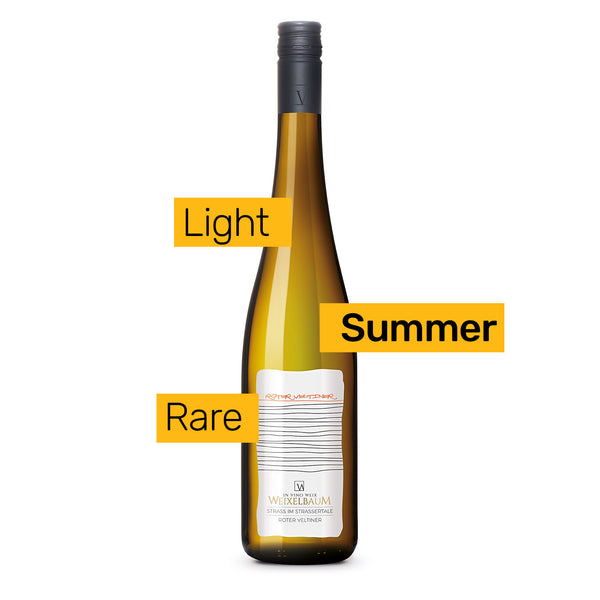 Roter Veltliner, Weixelbaum, Austrian White Wine
There are only 195 hectares of this very rare and unique Austrian grape variety, which celebrates a well-deserved comeback. The 'red' in its name refers to the pinkish hue of the grapes. Fresh acidity, zesty, crisp and youthful. A great summer wine! Organic, non-certified.
Get a 10% to 15% discount on wines when you buy a box of 6 or 12.