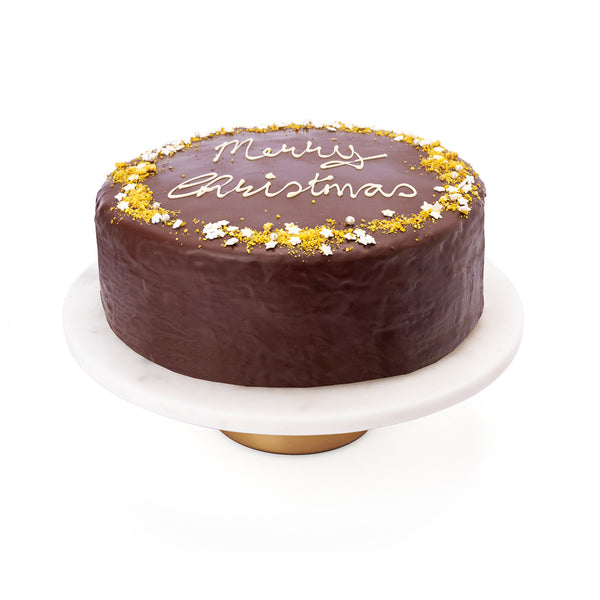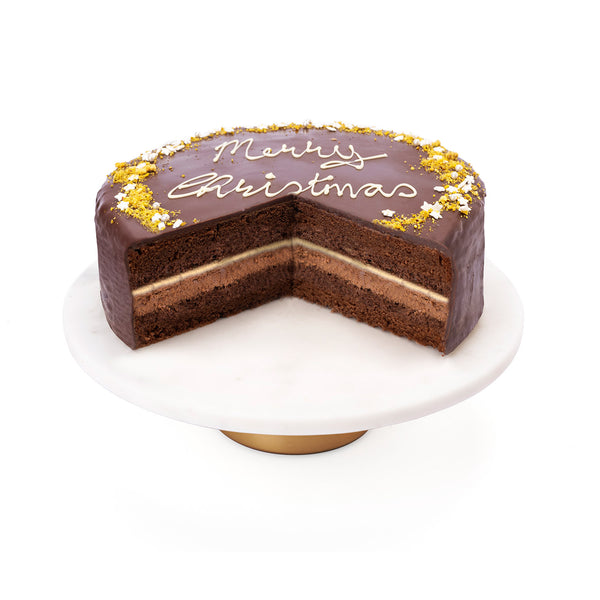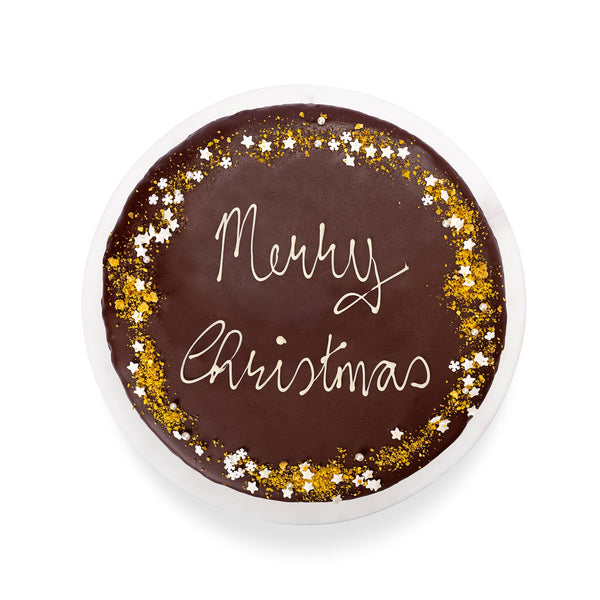 Celebrating Wolfgang Amadeus 🎶
An homage to the most famous Austrian composer, inspired by the traditional "Mozartkugeln": filled with the typical layers of marzipan and pistachio, covered by a light and moist sponge and glazed with chocolate, this is our take on the genius from Salzburg.
Allergens: gluten, dairy, eggs, nuts. For more information on allergens click here to see our allergens info page.
Ingredients: Dark Chocolate, Butter, Eggs, Sugar, Flour, Cocoa Powder, whipping cream, Pistachio cream: Pistachio, vegetable oil, cocoa butter, milk powder, whey, sunflower lecithin, Marzipan: Sugar, Almonds, Glucose Syrup, Water.

Decoration ingredients: 4mm silver pearls: Sugar, Wheat starch, Maltodextrin, Colouring agent silver (E174). Snowflakes: Sugar, Rice flour, Vegetable oil (hydrogenated rapeseed oil), Thickener (tragacanth).

Our cakes are made fresh with no preservatives. For better tasting cakes, please keep refrigerated and consume within 5 days of receiving delivery.

Click for delivery information.