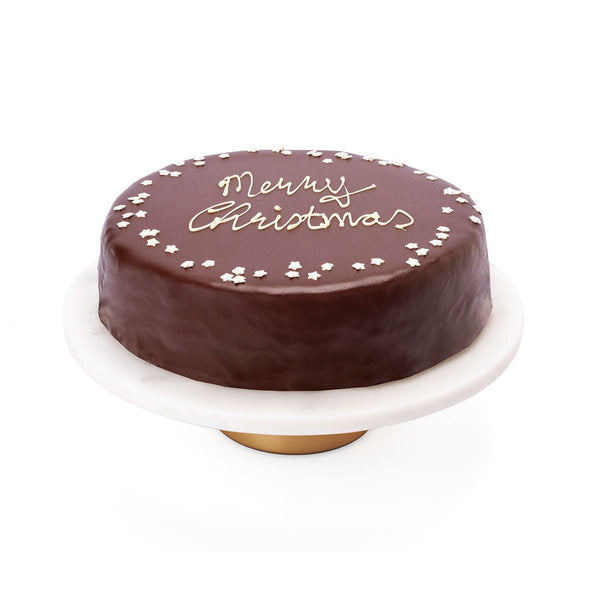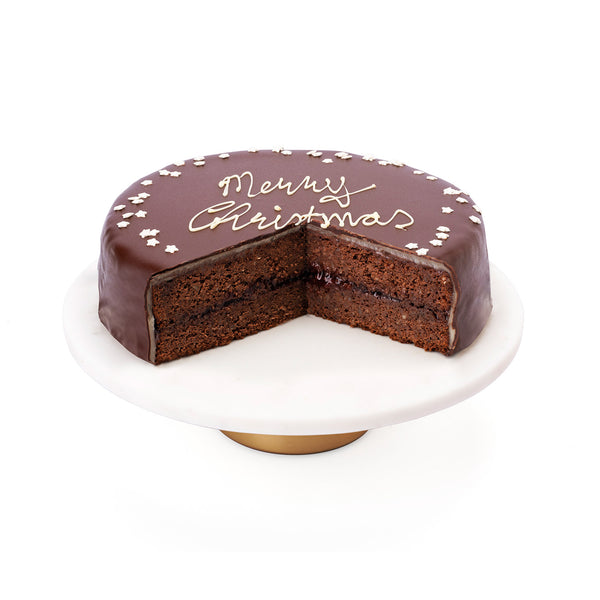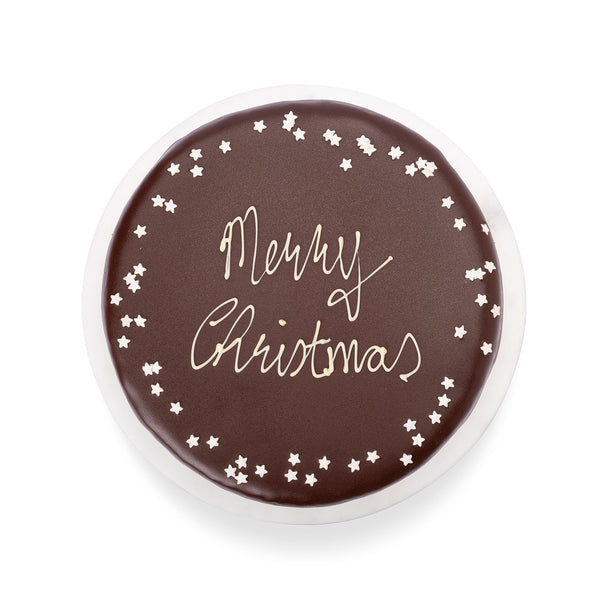 An explosion of flavours of nuts, chocolate and marzipan – and it is gluten free!
Our Haustorte is a juicy walnut cake made with red currant jam, lots of marzipan, and a crunchy chocolate glazing. Gluten-free.
Small Size: 8 portions (18cm - 7")
Regular Size: 12 portions (24cm - 9,5")
Haustorte is also available with a personalised message & candles for any occasion. Please click here to see our Celebration Cakes.
Click for delivery information.
Allergens: dairy, eggs, nuts, soy. For more information on allergens click here to see our allergens info page.
Ingredients: Dark Chocolate, Butter, Icing Sugar, Eggs, Caster Sugar, Ground Hazelnuts, Ground Walnuts, Marzipan (Sugar, Almonds, Glucose Syrup, Water).
Decoration ingredients: Haustorte
Stars white: Ingredients: sugar, rice flour, partially hydrogenated oil (rapeseed), colour: E171, gelling agent: E904, thickener: E413, Flavouring.
Our cakes are made fresh with no preservatives. For better tasting cakes, please keep refrigerated and consume within 5 days of receiving delivery.