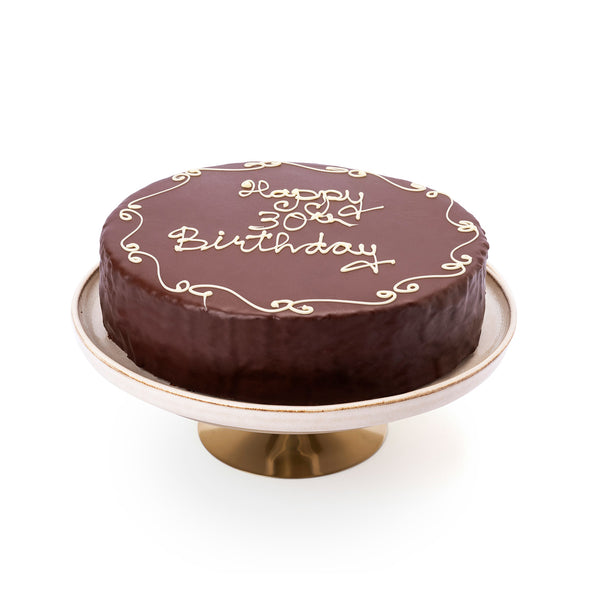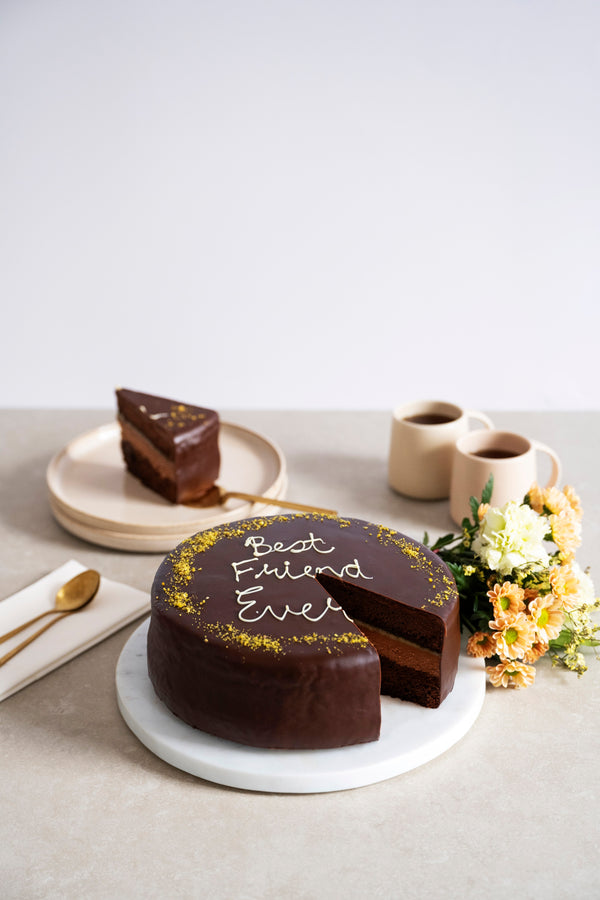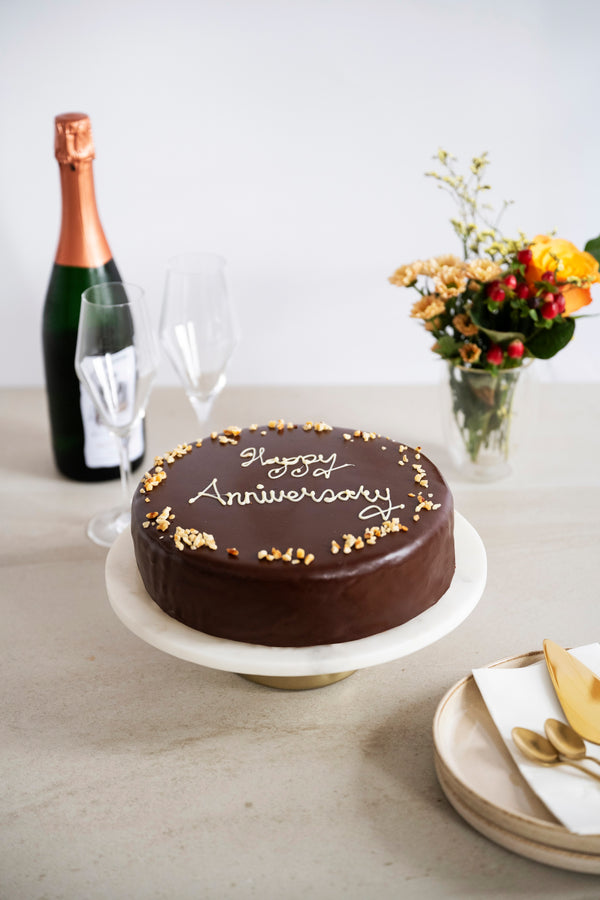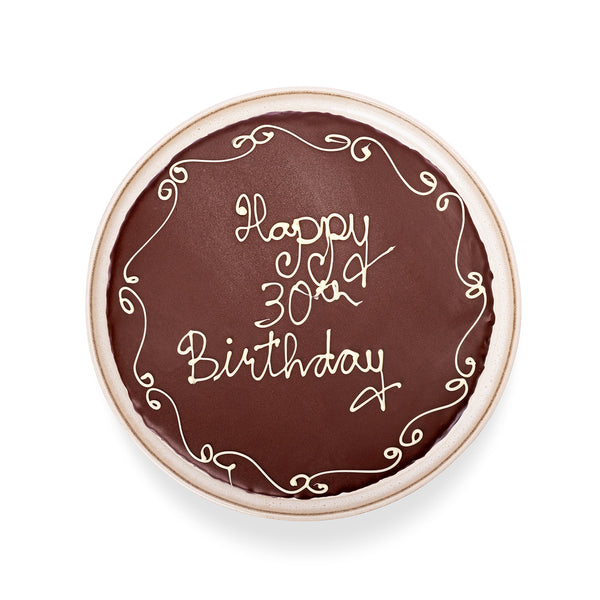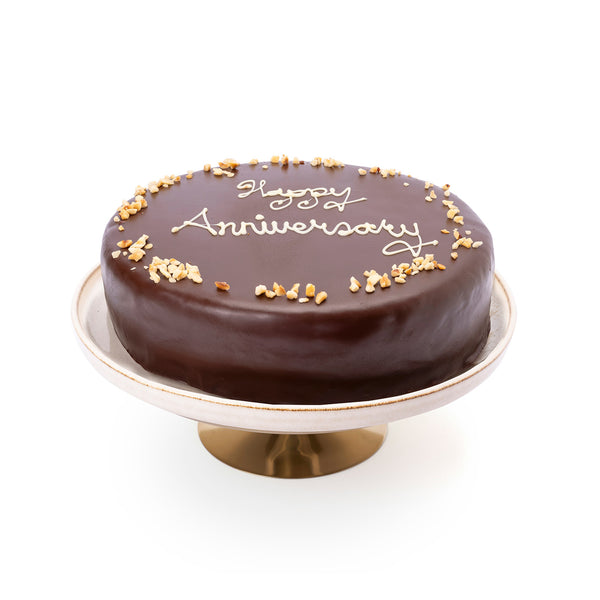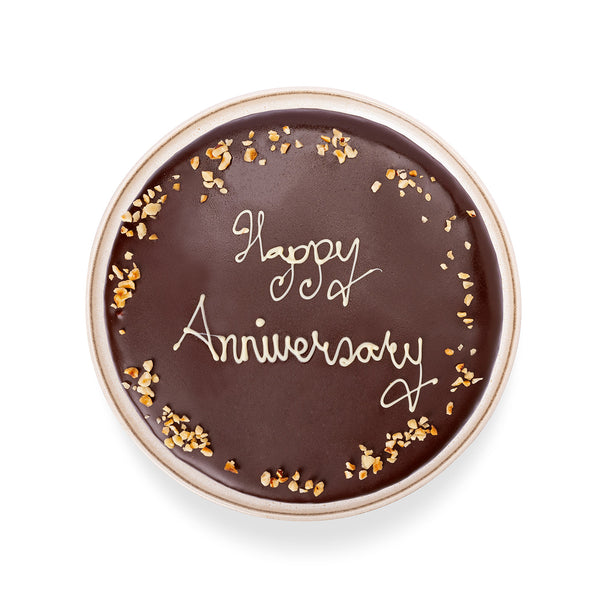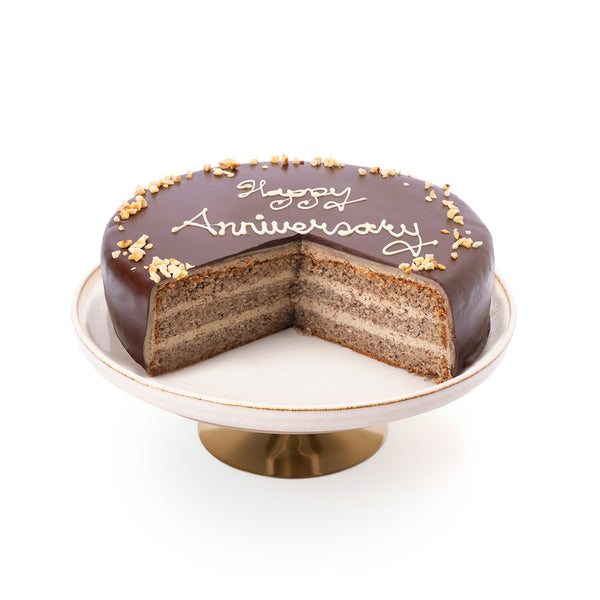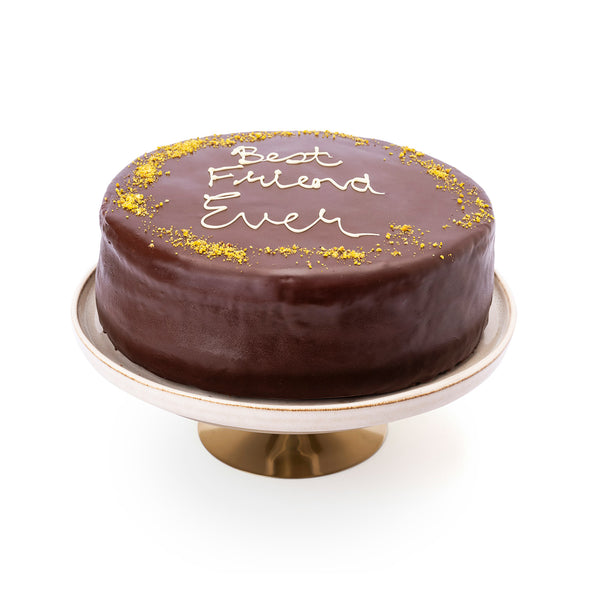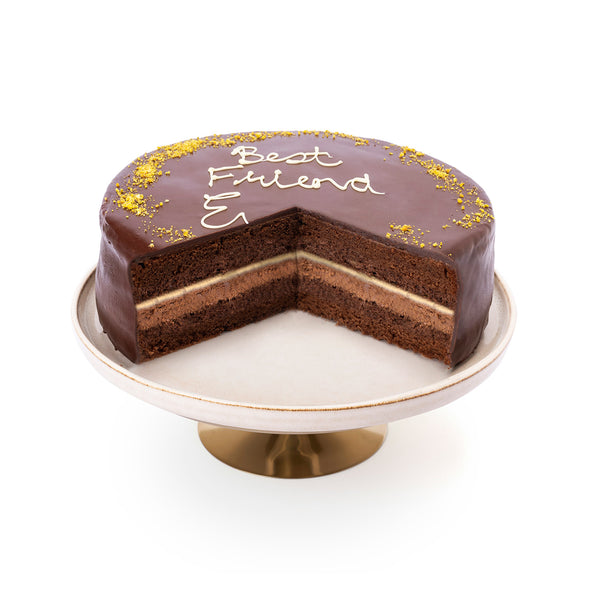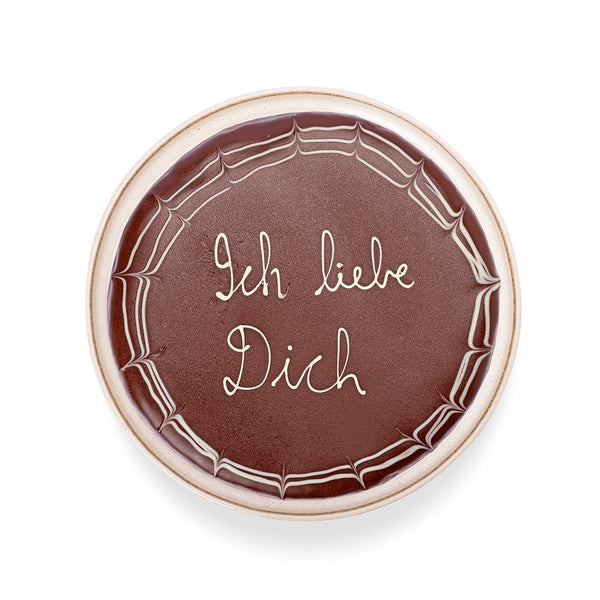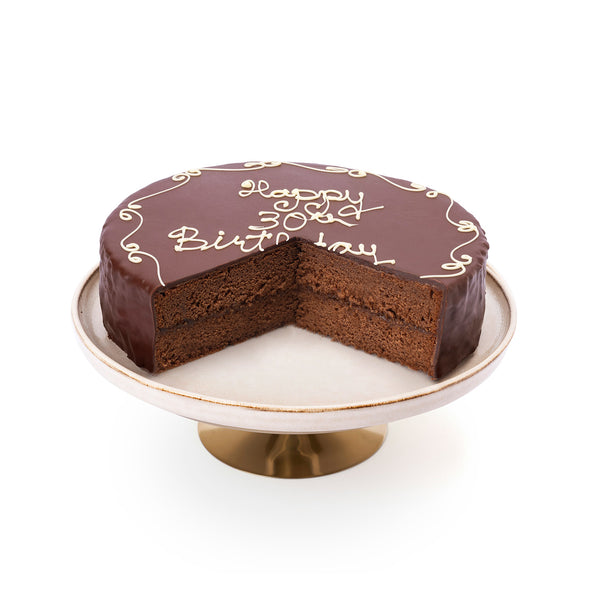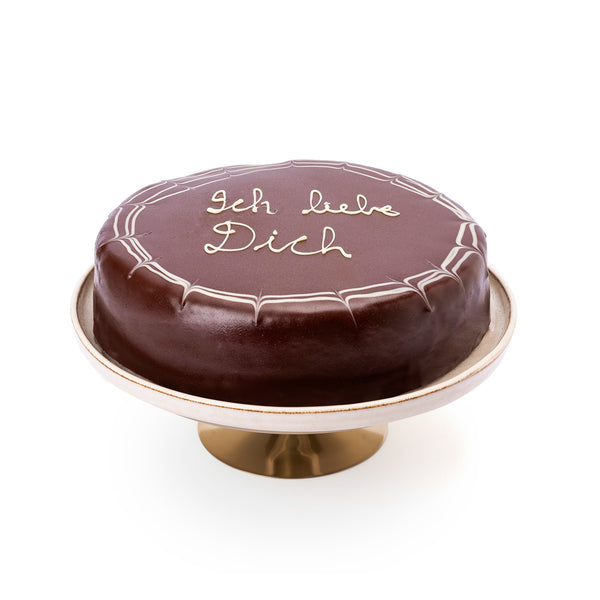 Austrian Celebration Cake With Message
Spread some Austrian Love with a very personal message on any of our three famous, hand made Austrian Cakes
Our Sachertorte with 2 layers of apricot jam and chocolate icing.
Our gluten-free Haustorte walnut cake with red currant jam, marzipan, and chocolate glazing.
Our Maronitorte with lots of creamy chestnuts and chocolate.
"Happy Birthday", "Happy Anniversary" or just "I Love You" - whatever you want on your cake, we will create it for you.
Small Size: 8 Portions (18cm - 7")
Regular Size: 12 portions (24cm - 9,5")

If you want a bigger, more artistic cake please email us on mail(at)kipferl.co.uk and we will create a tailor made cake for you. 
Sachertorte Ingredients: Dark Chocolate, Butter, Icing Sugar, Eggs, Caster Sugar, Flour, Baking Powder, apricot jam (apricots, fructose, glucose, pectin, citric acid, ascorbic acid)
Vegan Sachertorte Ingredients:  Plain flour, cocoa powder, baking powder, demerara sugar, soya milk,  sunflower oil,  apricot Jam (apricots, fructose, glucose, pectin, citric acid, ascorbic acid), corn flour, almonds. Glazing; dark chocolate, sunflower oil.
Haustorte Ingredients: Butter, caster sugar, eggs, ground walnuts, ground hazelnuts, dark chocolate, redcurrant jelly (sugar, red currants, water, pectin, acid citric acid, potassium sorbate), marzipan, ground almonds, ground hazelnuts, white chocolate.
Maronitorte Ingredients: Ingredients: Eggs, caster sugar, vanilla sugar, lemon zest, rum, cinnamon, icing sugar, ground hazelnuts, bread crumbs. Filling; chestnut puree, butter, sugar, ground hazelnuts, rum, marzipan, dark chocolate.

Mozart Torte Ingredients: Dark Chocolate, Butter, Eggs, Sugar, Flour, Cocoa Powder, whipping cream, Pistachio cream: Pistachio, vegetable oil, cocoa butter, milk powder, whey, sunflower lecithin, Marzipan: Sugar, Almonds, Glucose Syrup, Water.

Allergens: gluten, dairy, eggs, soy. For more information on allergens click here to see our allergens info page.

Our cakes are made fresh with no preservatives. For better tasting cakes, please keep refrigerated and consume within 5 days of receiving delivery.