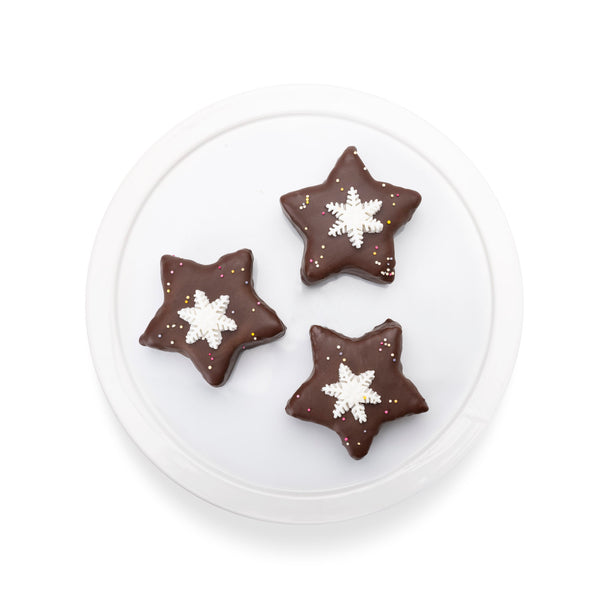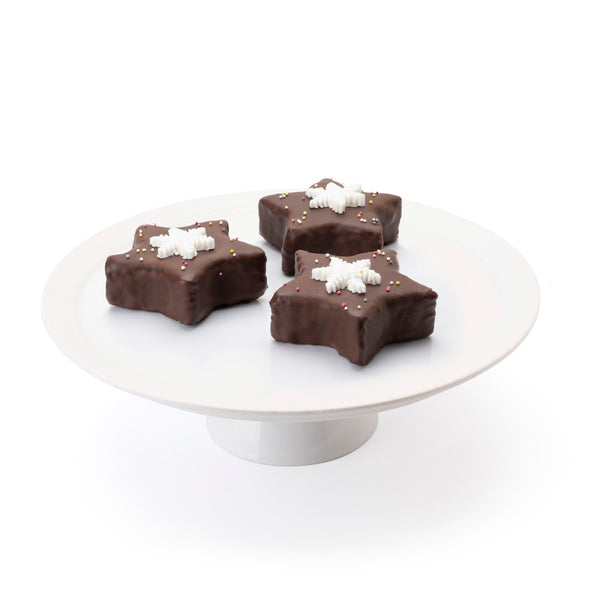 🇦🇹 Austrian Sachertorte Christmas Star ⭐ Pack of 3
🇦🇹 Austrian Love baked in a Christmas Star shape ⭐
Made the same delicious way as our best-selling Sachertorte, with finest quality apricot jam in between the layers of dough, and topped with a crunchy thick chocolate icing, these Christmas Tree Cakes are the perfect companion for your 2022 Christmas celebrations. 
Don't wait until it's too late! Order your Austrian Christmas Cake delivery today and sparkle your Christmas day with the best cake in the UK.
Pack of 3 - ca. 10cmx8cm 
Click for delivery information.
Allergens: gluten, dairy, eggs, soy. For more information on allergens click here to see our allergens info page.
Ingredients: Dark Chocolate, Butter, Icing Sugar, Eggs, Caster Sugar, Flour, Baking Powder, apricot jam (apricots, fructose, glucose, pectin, citric acid, ascorbic acid)