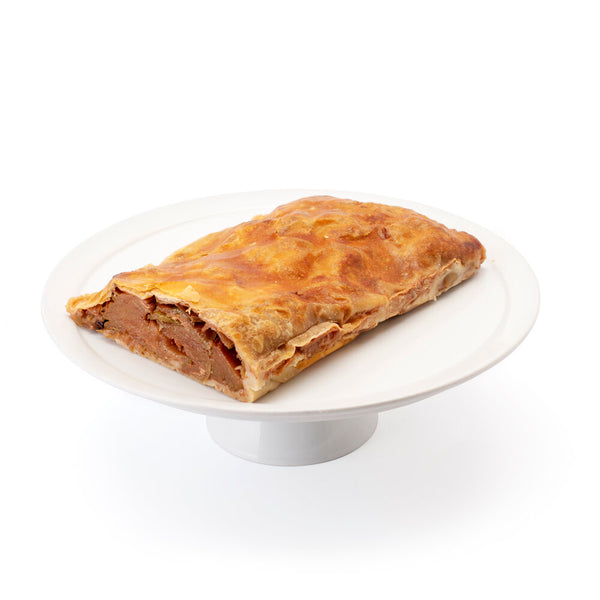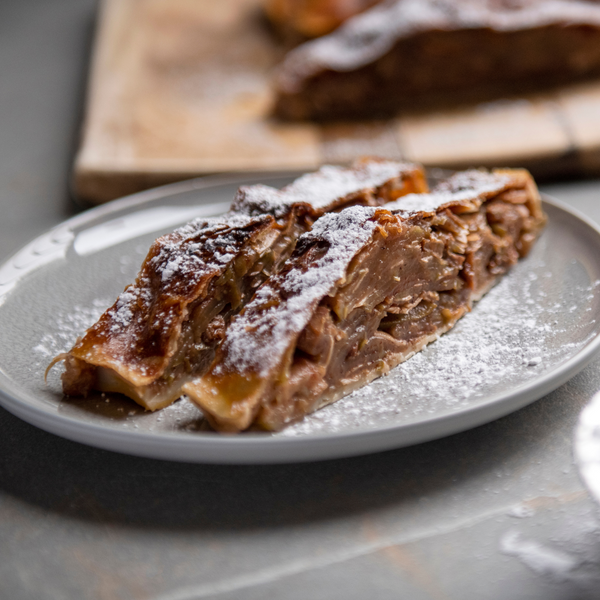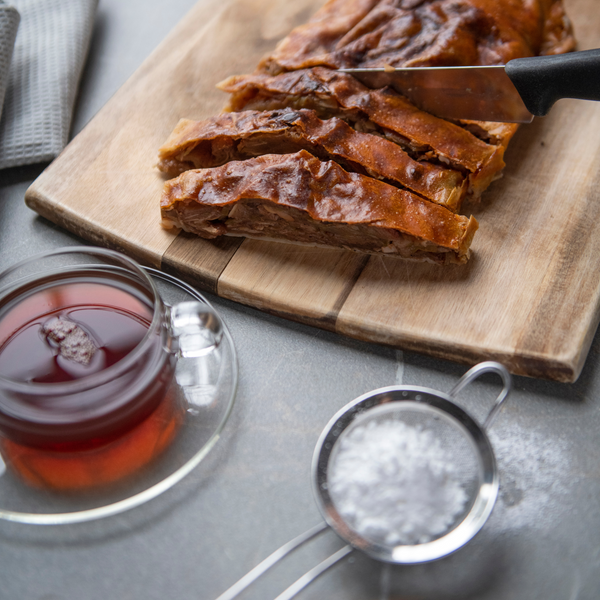 Apfelstrudel - Traditional Austrian Pastry
Probably the second most famous Austrian Delight
First mentioned in 1697, made with ultra-thin puff pastry and filled with apples, raisins and almonds, juicy and spicy – pure 18th-century Viennese indulgence.
Our Apfelstrudel is hand-made fresh in our kitchen. The secret is to make the dough as thin as possible: 'so thin that you can read a newspaper through it says the ancient Viennese recipe we are using
Click for delivery information.
Allergens: gluten, dairy, eggs, nuts, sulfites. For more information on allergens click here to see our allergens info page.
Ingredients:
Pastry; plain flour, salt, sunflower oil, eggs, water.
Filling; Apples, nutmeg, sugar, raisins, almond flakes, cinnamon, sugar.
Our cakes are made fresh with no preservatives. For better tasting cakes, please keep refrigerated and consume within 5 days of receiving delivery.