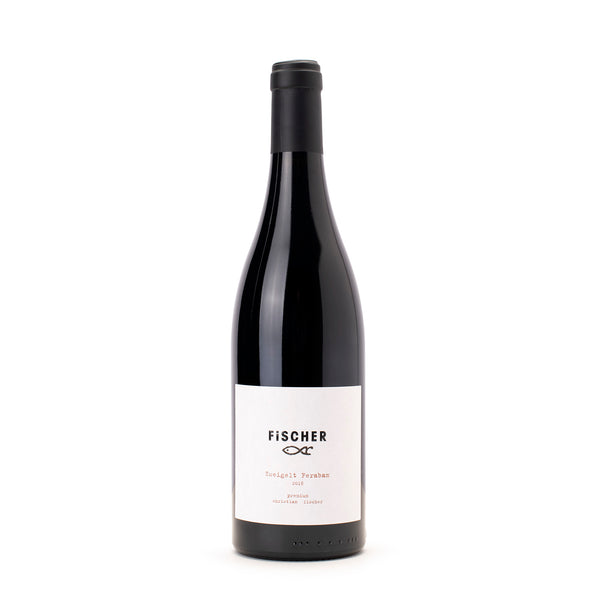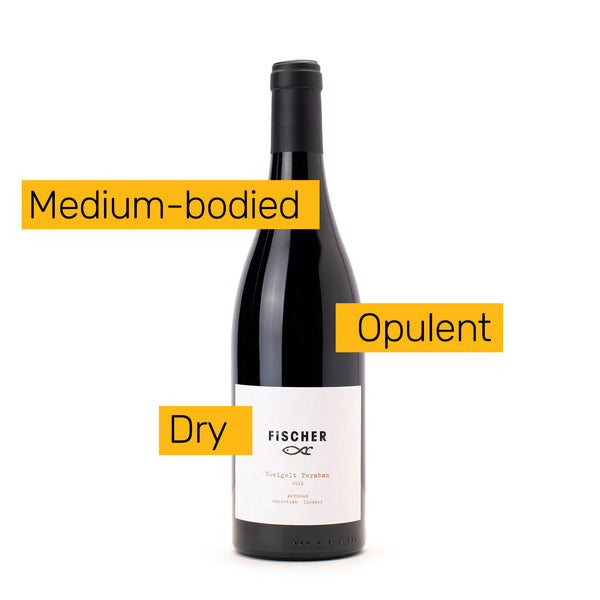 Zweigelt Ferabam, Fischer, Austrian Red Wine
Weingut Fischer, Soosz, Thermenregion
Fischer's premium Zweigelt, ripe red and sour cherry, fine tobacco, juicy and opulent. From the best Zweigelt parcels around the landmark fir tree (Ferabam) and aged for 15 months in French barriques.
Zweigelt is Austria's signature red wine variety, created a hundred years ago by Dr. Zweigelt by crossing Blaufränkisch and St. Laurent, resulting in a fruity combination with distinct sour cherry and peppery notes.
Perfect with grilled lamb chops or spare ribs.
Get a 10% to 15% discount on wines when you buy a box of 6 or 12.