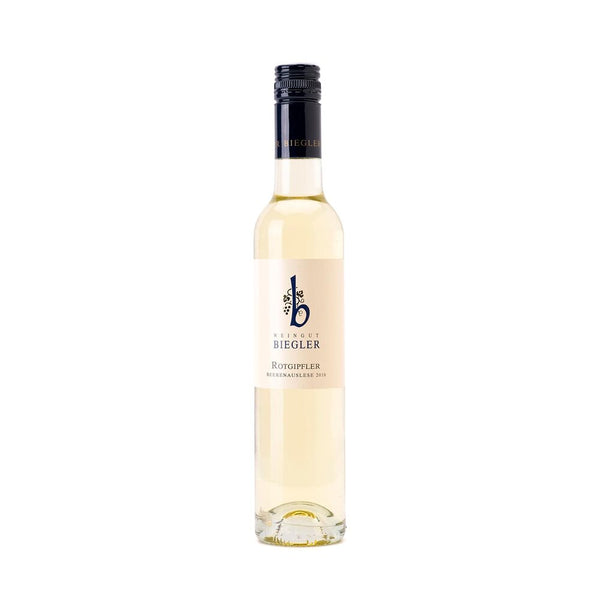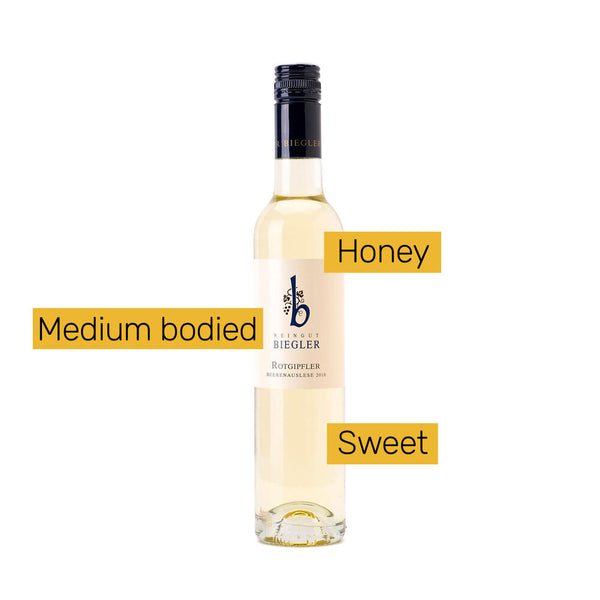 Rotgipfler Beerenauslese Biegler Austrian Dessert Wine
Austrian dessert wine made of the rare grape variety Rotgipfler, unique to the Thermenregion south of Vienna. Think of honey, mango and sultanas, refreshing acidity and pronounced fruit. Medium body and lingering finish.

Perfect match with our Jewish Apple Cake or apple crumble.
Get a 10% to 15% discount on wines when you buy a box of 6 or 12.