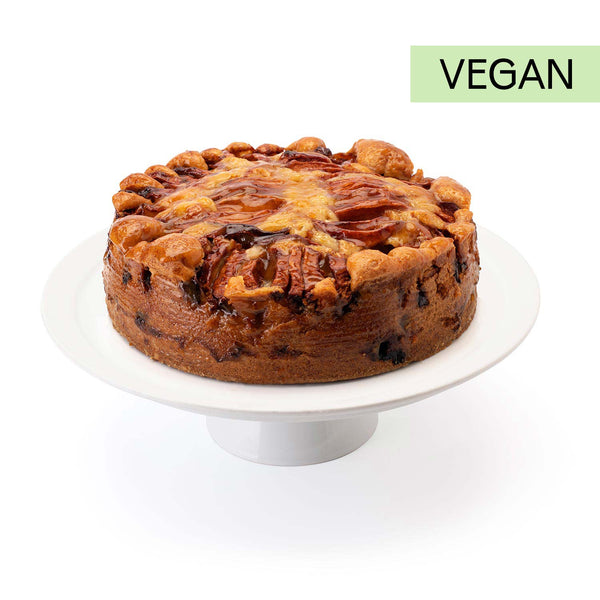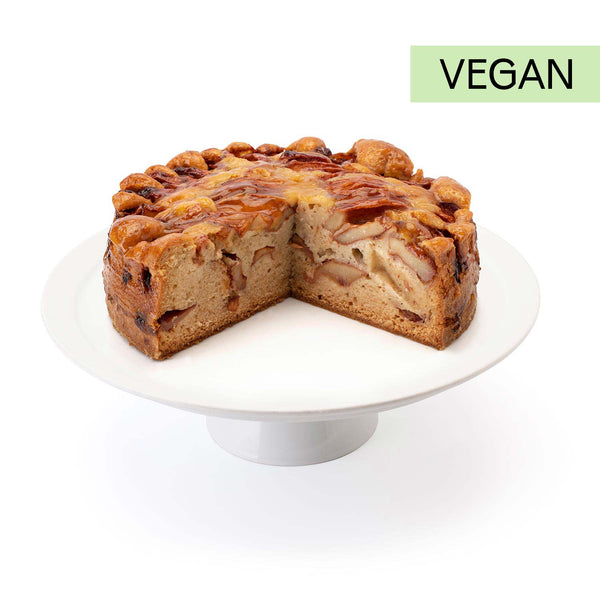 Vegan Jewish Apple Cake - Austrian Apple Cake
Our vegan version of the fruity and spicy delight from Vienna in the 19th century
Juicy and spicy apple cake from an old Jewish recipe dating back to Vienna in the 18th century. The original is already dairy-free as kosher cooking commanded at the time, and we have replaced the eggs in this plant based version.

Click for delivery information.
Allergens: Gluten. For more information on allergens click here to see our allergens info page.
Ingredients: wheat flour, corn flour, veg oil, soy milk, coconut yoghurt, salt, vanilla, caster sugar, brown sugar, baking powder, ground almonds, apples, apricot jam (apricots, fructose, glucose, pectin, citric acid, ascorbic acid), cinnamon
Our cakes are made fresh with no preservatives. For better tasting cakes, please keep refrigerated and consume within 5 days of receiving delivery