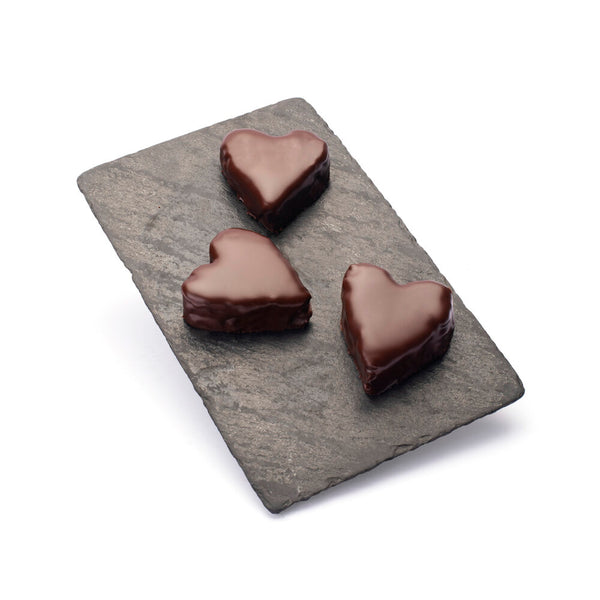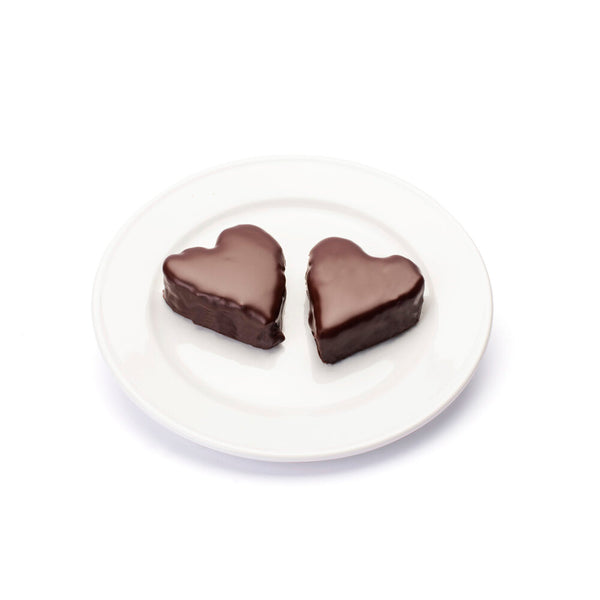 Sacher Hearts - 100% Sacher - 100% Love
Austrian Love, baked in a heart
Made of the same dough as our best-selling Sachertorte, with the typical apricot jam layer and the crunchy chocolate cover, these hearts a perfect companion for a birthday, wedding or any other special occasion. 

Want to say "Ich liebe Dich" without words ? Our Sacher Hearts are the perfect messenger. (ca. 8cmx8cm) 
Allergens: gluten, dairy, eggs, soy. For more information on allergens click here to see our allergens info page.
Ingredients: Dark Chocolate, Butter, Icing Sugar, Eggs, Caster Sugar, Flour, Baking Powder, apricot jam (apricots, fructose, glucose, pectin, citric acid, ascorbic acid)
Our cakes are made fresh with no preservatives. For better tasting cakes, please keep refrigerated and consume within 5 days of receiving delivery.