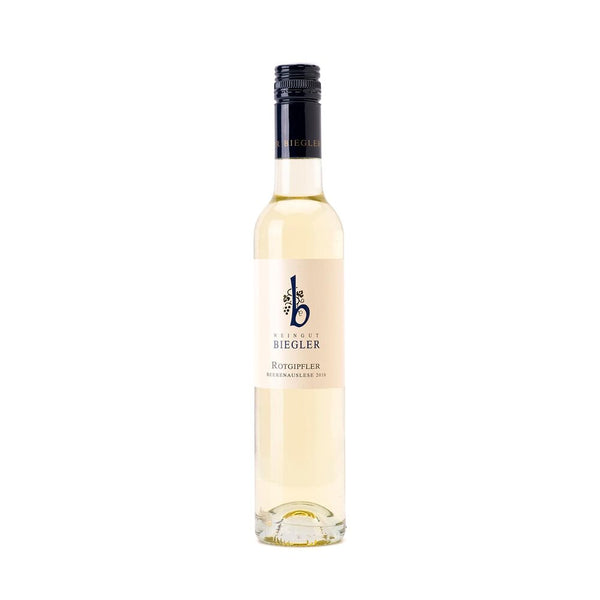 Rotgipfler Trockenbeerenauslese, Biegler, Austrian Dessert Wine
Weingut Biegler, Gumpoldskirchen, Thermenregion
An explosion of sweetness and fruit!
This rare dessert wine has been awarded as the best sweet wine in the Thermenregion, with flavours of candied orange, honey and nectar, floral and elegant. TBA or Trockenbeerenauslese is an exclusive term for sweet wines made from late harvested, hand selected grapes, which have been affected by Botryitis, known as noble rot.
Perfect with desserts like Kaiserschmarren or Sachertorte.