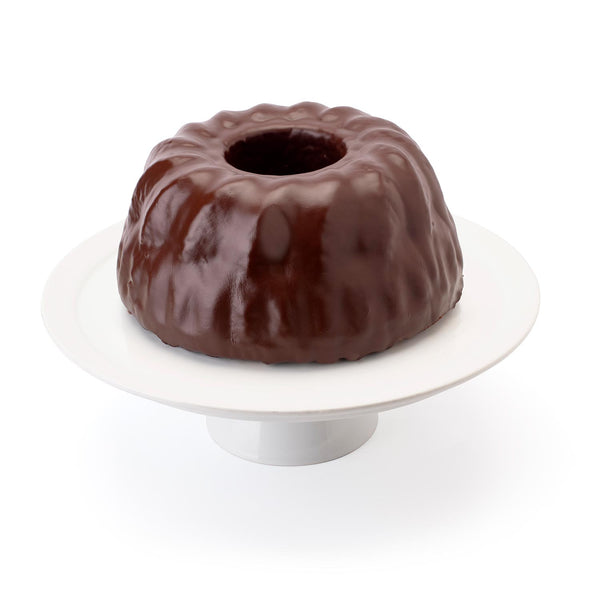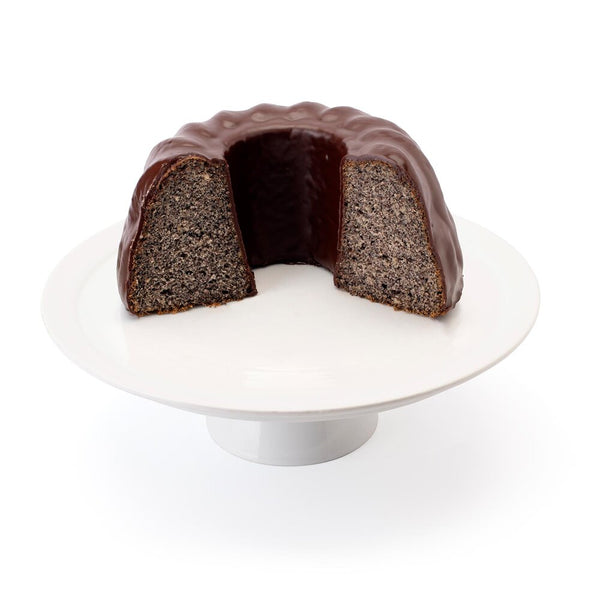 Mohn Guglhupf - Austrian Poppyseed Bundt Cake
Gugelhupf meets Austrian Poppyseeds
Our poppyseed and chocolate version of the Austrian marble cake. Chocolate and grey poppyseeds from a small mill in the beautiful Waldviertel in the North of Austria add nuttiness to this moistness to the classic Bundtcake recipe (ca. 12 portions).
Click for delivery information.
Allergens: gluten, dairy, eggs, nuts, soy. Contains rum. For more information on allergens click here to see our allergens info page.
Ingredients: Ground poppyseed, eggs, Butter, caster sugar, dark chocolate, ground walnuts, wheat flour, rum, Vanilla Sugar, baking powder, lemon zest, cinnamon.
Our cakes are made fresh with no preservatives. For better tasting cakes, please keep refrigerated and consume within 5 days of receiving delivery.