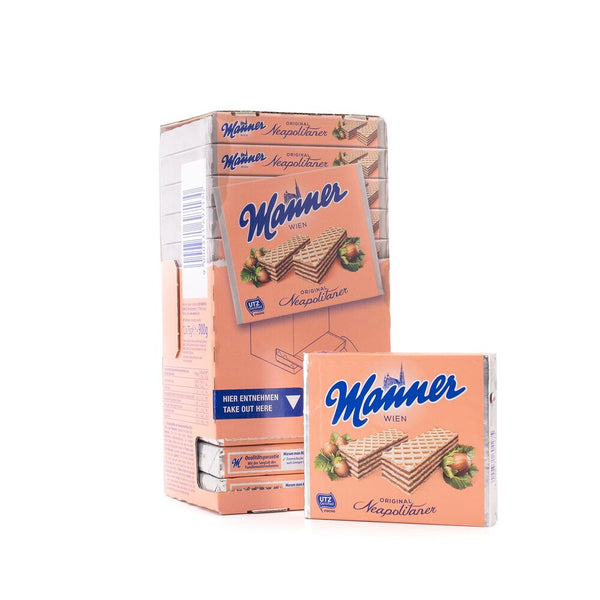 Manner - Austrian Neapolitan Wafers (Vegan)
One of the most famous Austrian exports
Manner's beloved wafers have been a part of Viennese culture and lifestyle for many generations. A worldwide hit, promoted by the Governator and a staple in the "Central Perk Cafe" where Friends used to meet. 
They are made of five layers of tender wafers filled with four layers of delicate hazelnut cocoa cream, containing 12% hazelnuts in the cream. The wafers are cut into bite-sized pieces and are available in the convenient 75g package, or in a box of 12 packs.
Available in 3 delicious variants: classic, lemon and coconut.