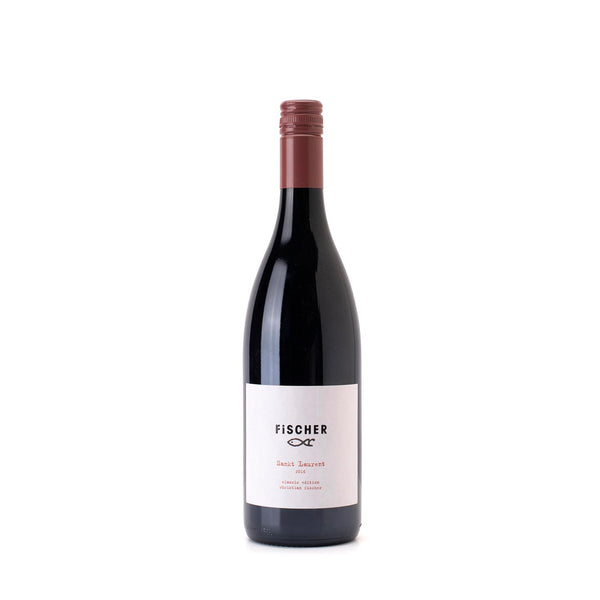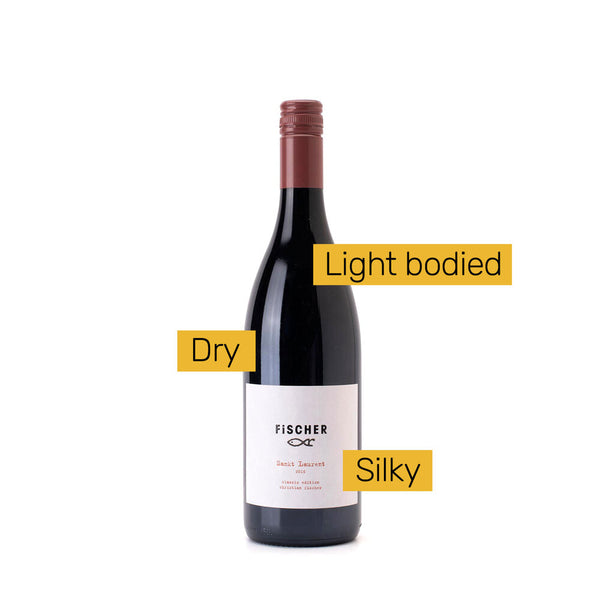 St. Laurent Classic, Fischer, Austrian Red Wine
Weingut Fischer, Sooß, Thermenregion

Another unique (not 'uniquely!) Austrian grape variety, related to the Pinot family. Ruby red with notes of sour cherry and prunes, smooth and chocolatey finish, organic. From the famous red wine village Soosz South of Baden bei Wien. A difficult grape variety to grow but gaining in well-deserved popularity again.
Wonderful with roast chicken.

Get a 10% to 15% discount on wines when you buy a box of 6 or 12.