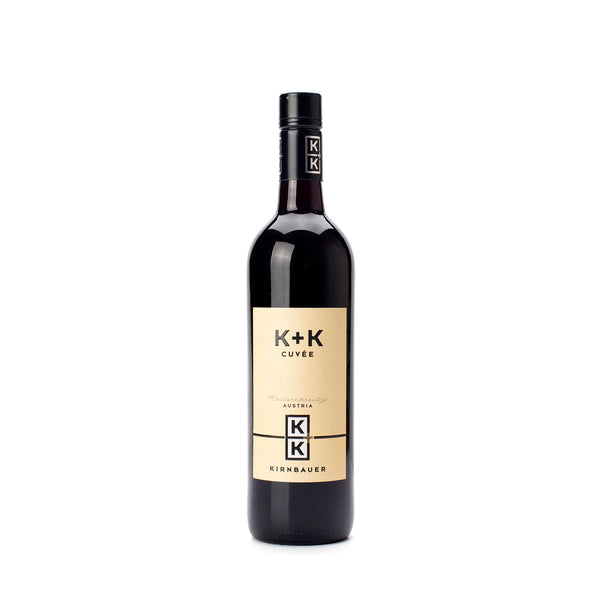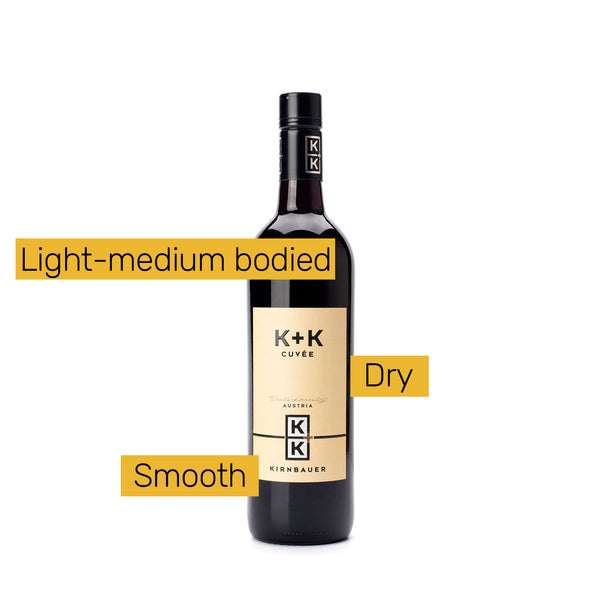 K+K Cuvee, Kirnbauer, Austrian Red Wine
K+K Kirnbauer, Deutschkreutz, Mittelburgenland
Spicy cuvée of Blaufränkisch, Zweigelt, Cabernet Sauvignon, Merlot and Syrah. A warm and silky red wine, ruby red, blackberry and sour cherry aromas – simply delightful. Also called the 'Little Phantom' after its famous big brother 'Das Phantom'. Excellent value!

Goes well with grilled or roast lamb.
Get a 10% to 15% discount on wines when you buy a box of 6 or 12.