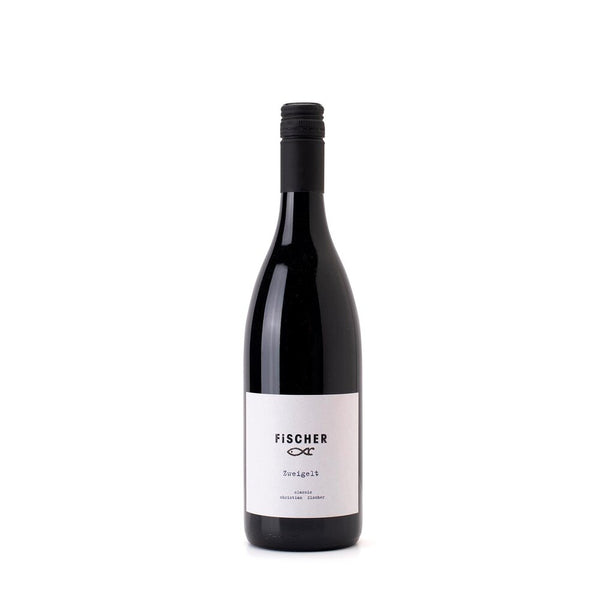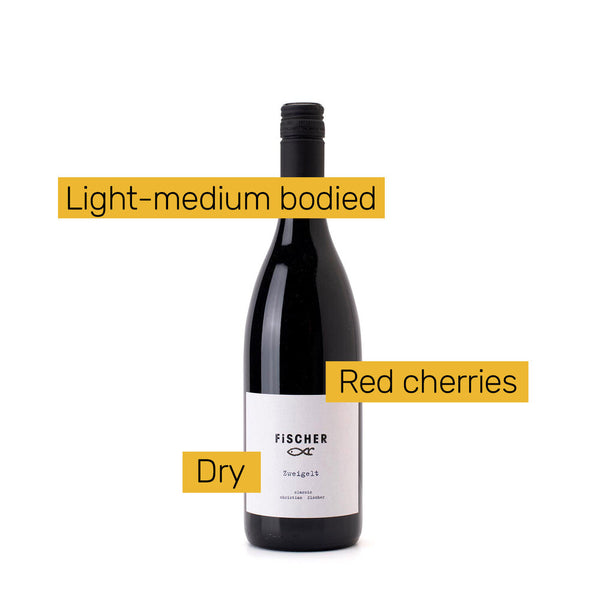 Zweigelt Classic, Fischer, Austrian Red Wine
Weingut Fischer, Soosz, Thermenregion
Organic Zweigelt, typical fresh cherry notes, herbal & peppery, well balanced & harmonic - an exceptional house red by the famous winemaker Christian Fischer in the red wine village of Sooß.
Zweigelt is Austria's signature red wine variety, created a hundred years ago by Dr. Zweigelt by crossing Blaufränkisch and St. Laurent, resulting in a fruity combination with a distinct sour cherry note.
Tastes great with pasta dishes, pizza and grilled lamb dishes'
Get a 10% to 15% discount on wines when you buy a box of 6 or 12.