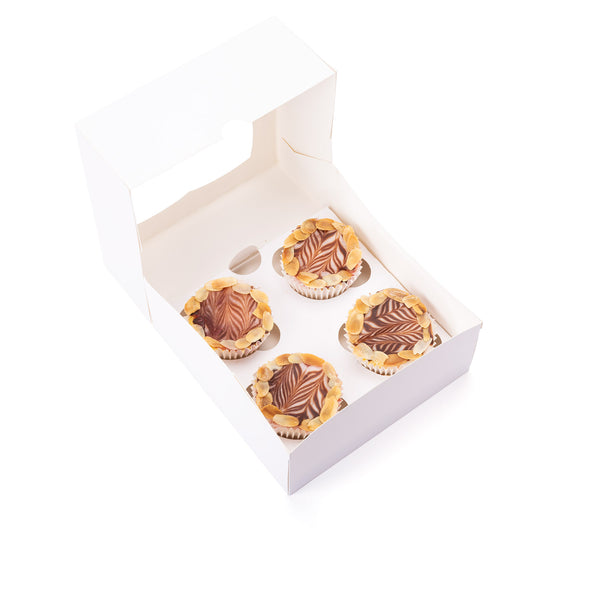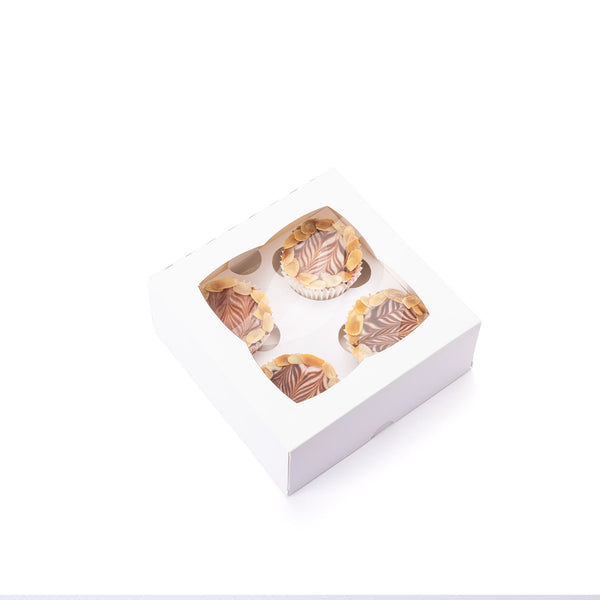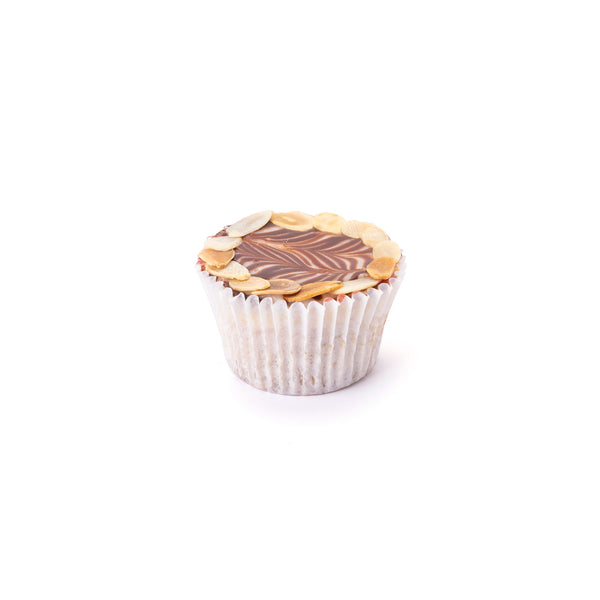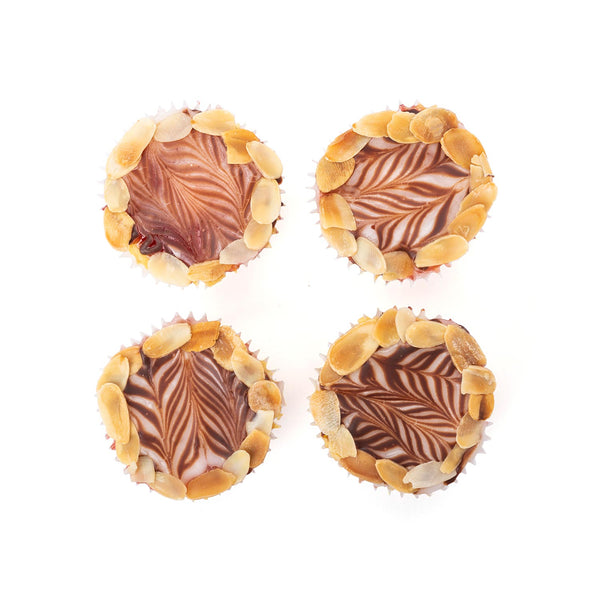 Esterhazytorte - Austrian Cupcakes (GF)
A creamy dream! 
Invented by Budapest confectioners in the late 19th century and named after the famous noble family Esterhazy, this gluten free cupcake is an explosion of flavours. 
Lots of nuts and butter cream, the smoothest and richest in our range of cupcakes delivered all over the UK. 
Click for delivery information.
Allergens: dairy, eggs, nuts, soy. For more information on allergens click here to see our allergens info page.
Ingredients: Eggs, ground hazelnut, caster sugar, milk, butter, almonds

Our cakes are made fresh with no preservatives. For better tasting cakes, please keep refrigerated and consume within 3 days of receiving delivery.