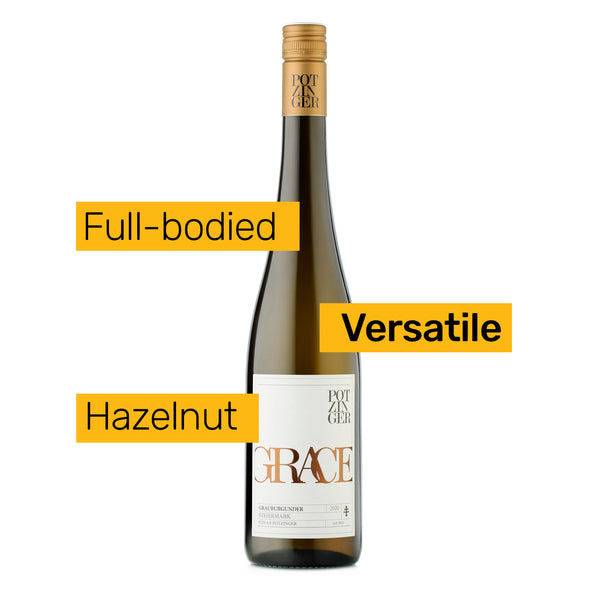 Grauburgunder - Pinot Gris "Grace", Potzinger, Austrian White Wine
Weingut Stefan Potzinger, Südsteiermark: Grauburgunder / Pinot Gris, also called Ruländer in Styria, is a versatile and fine grape variety and is enjoying a well deserved comeback! Floral, citrus and spice, hazelnut and mineral notes on the palate. Long, complex finish. Rich, creamy and full bodied. 
Goes well with Asian dishes, fish and roast chicken. 
Get a 10% to 15% discount on wines when you buy a box of 6 or 12.