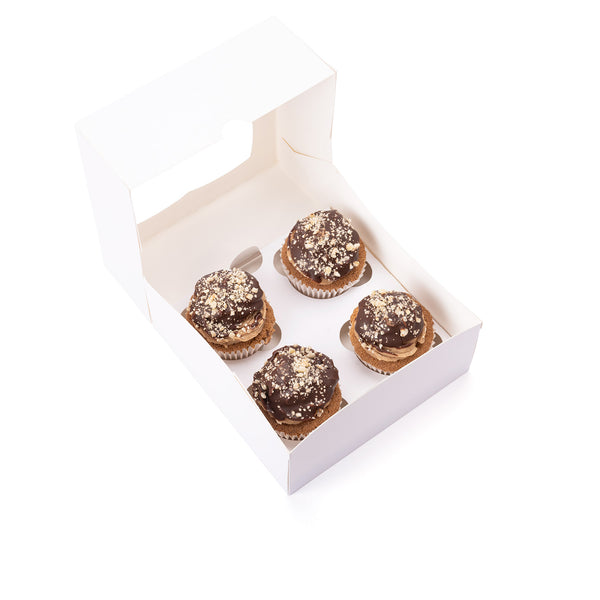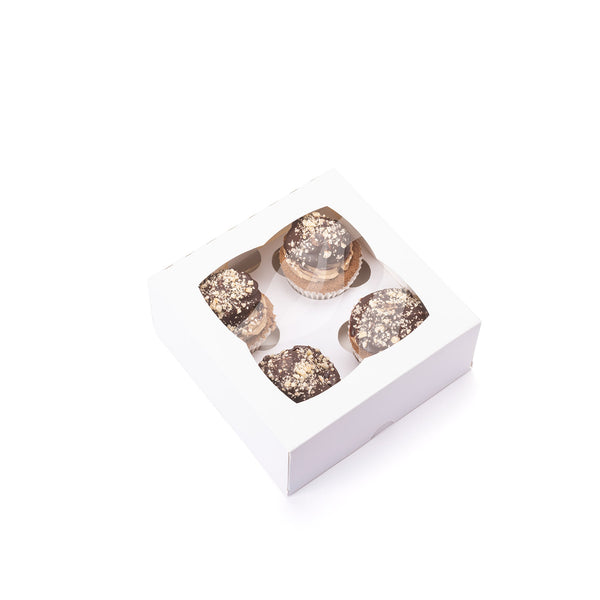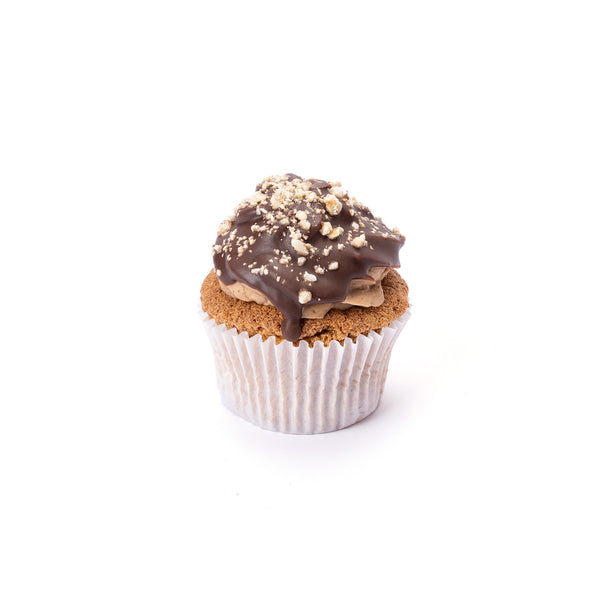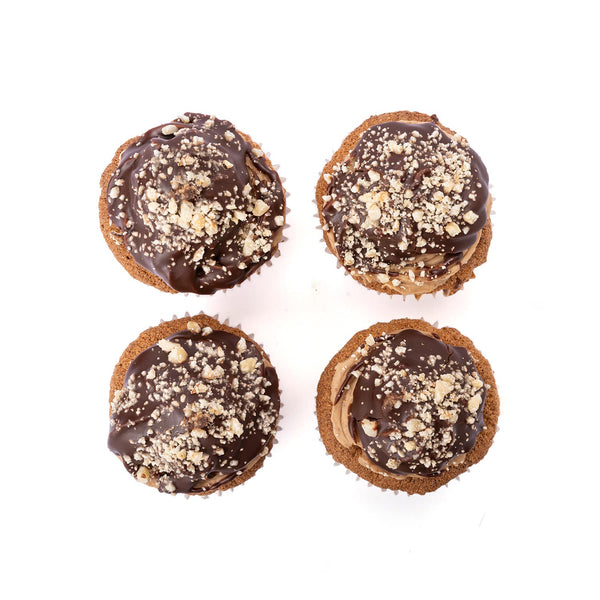 Maronitorte - Austrian Cupcakes
We are sure you will go (chest)nuts once you have tried our Maronitorte Cupcake! 
With lots of rich chestnut cream and a crunchy, succulent dough. 
A classic Austrian cake now in Cupcake sizes. Delivered straight to your door, Cupcakes are a perfect gift idea for those with a sweet tooth!
Click for delivery information.
Allergens: gluten, dairy, eggs, nuts, soy. Contains rum. For more information on allergens click here to see our allergens info page.
Ingredients: Dark Chocolate, Butter, Icing Sugar, Vanilla Sugar, Eggs, Caster Sugar, Lemon Zest, Rum, Cinnamon, Breadcrumbs, Chestnut Puree, Marzipan, Ground Hazelnuts, Marzipan (Sugar, Almonds, Glucose Syrup, Water).
Our cakes are made fresh with no preservatives. For better tasting cakes, please keep refrigerated and consume within 3 days of receiving delivery.