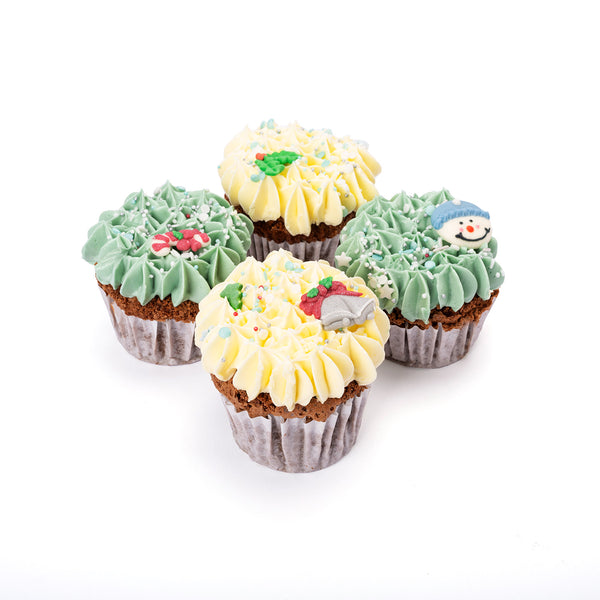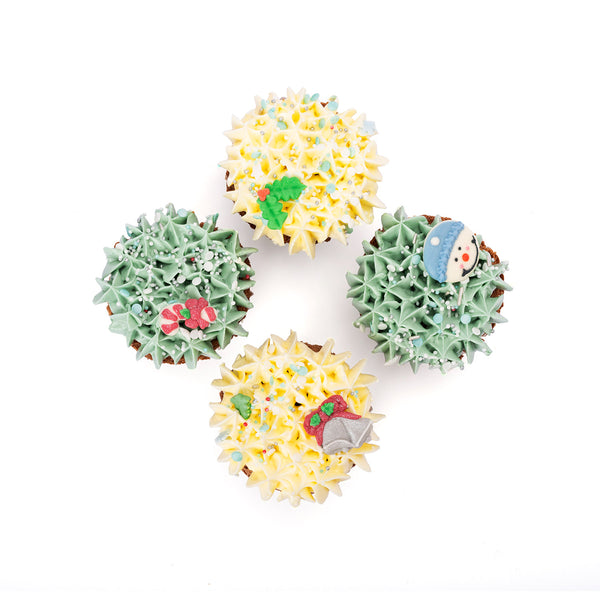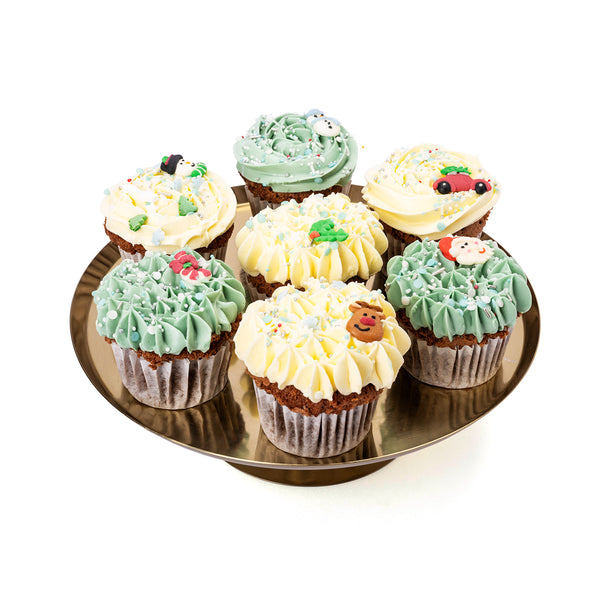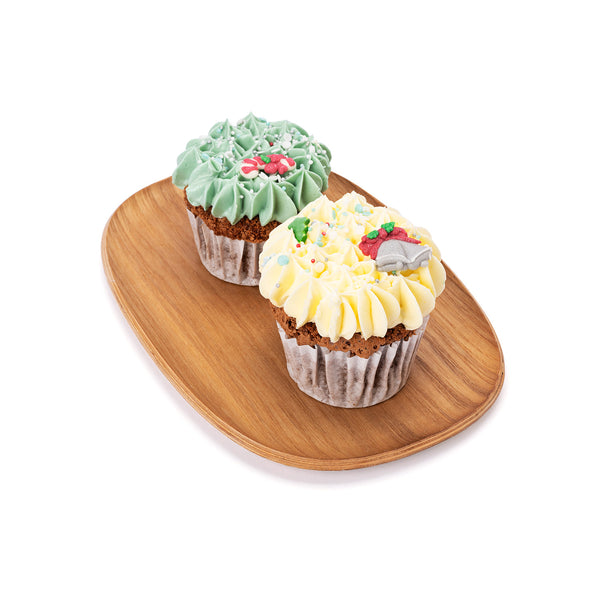 Austrian Christmas Cupcakes - Sachertorte
Our Kipferl Cupcakes have been an immediate hit when we launched them earlier this year. 
And our most popular Austrian Cupcake has dressed up for the occasion: Our Christmas Sacher Cupcakes are here! 
The Christmas Sacher Cupcakes come in two different styles: with chocolate cream and white butter cream.
Click for delivery information.
Allergens: gluten, dairy, eggs, soy. For more information on allergens click here to see our allergens info page.
Ingredients: Dark Chocolate, Butter, Icing Sugar, Eggs, Caster Sugar, Flour, Baking Powder, apricot jam (apricots, fructose, glucose, pectin, citric acid, ascorbic acid)

Icing:
Our cakes are made fresh with no preservatives. For better tasting cakes, please keep refrigerated and consume within 3 days of receiving delivery.